Event report
By Katie Sykes, IoLET Affiliate
1st December 2017, London
On a bright, chilly December morning, a group of translators gathered in central London to attend a one-day event organised by the CIOL Translating Division and entitled 'Legal Translation for the Terrified'. I might not have been terrified about legal translation, exactly, but I'd had just enough experience of it to know how little I knew: certainly not enough to produce competent translations of specialised legal texts to strict deadlines. By the end of the day, I had both the tools and the motivation to dig deeper.
I have the brilliant Danaë Hosek-Ugolini to thank for this. Danaë spoke engagingly (and without notes!) for three hour-long sessions. Her talks covered both linguistic and practical considerations, from the challenges of translating between different legal systems and dealing with legal terms without a neat target-language equivalent, to options for legal translation training and ways to minimise the potential risks of translating texts for legal purposes. The day was rounded off by short talks by Jenni Radford and Anna Rioland on their routes into legal translation. All three presenters' talks were as encouraging as they were informative: I left with the sense that developing a legal translation specialism was a real possibility for me.
Perhaps just as importantly, the event provided a welcome opportunity to meet other translators. As a relative newcomer to the world of professional translation, I'd felt a little trepidation about turning up to a CIOL event, but I needn't have worried. The atmosphere was warm and friendly, and I felt at ease right away. The conversation at lunch ranged from translation exams and working with agencies, to Germans in revolutionary Russia, favourite London railway stations, and the pleasures of translating into Old Slavonic (a current, dream, project of mine­—exciting to talk to other translators about it!). I left with book recommendations, business cards, copious notes, and the hope that I might see at least a few familiar faces at the DipTrans exam in January. Many thanks to the presenters and organisers for such an enjoyable and stimulating day.
Event photos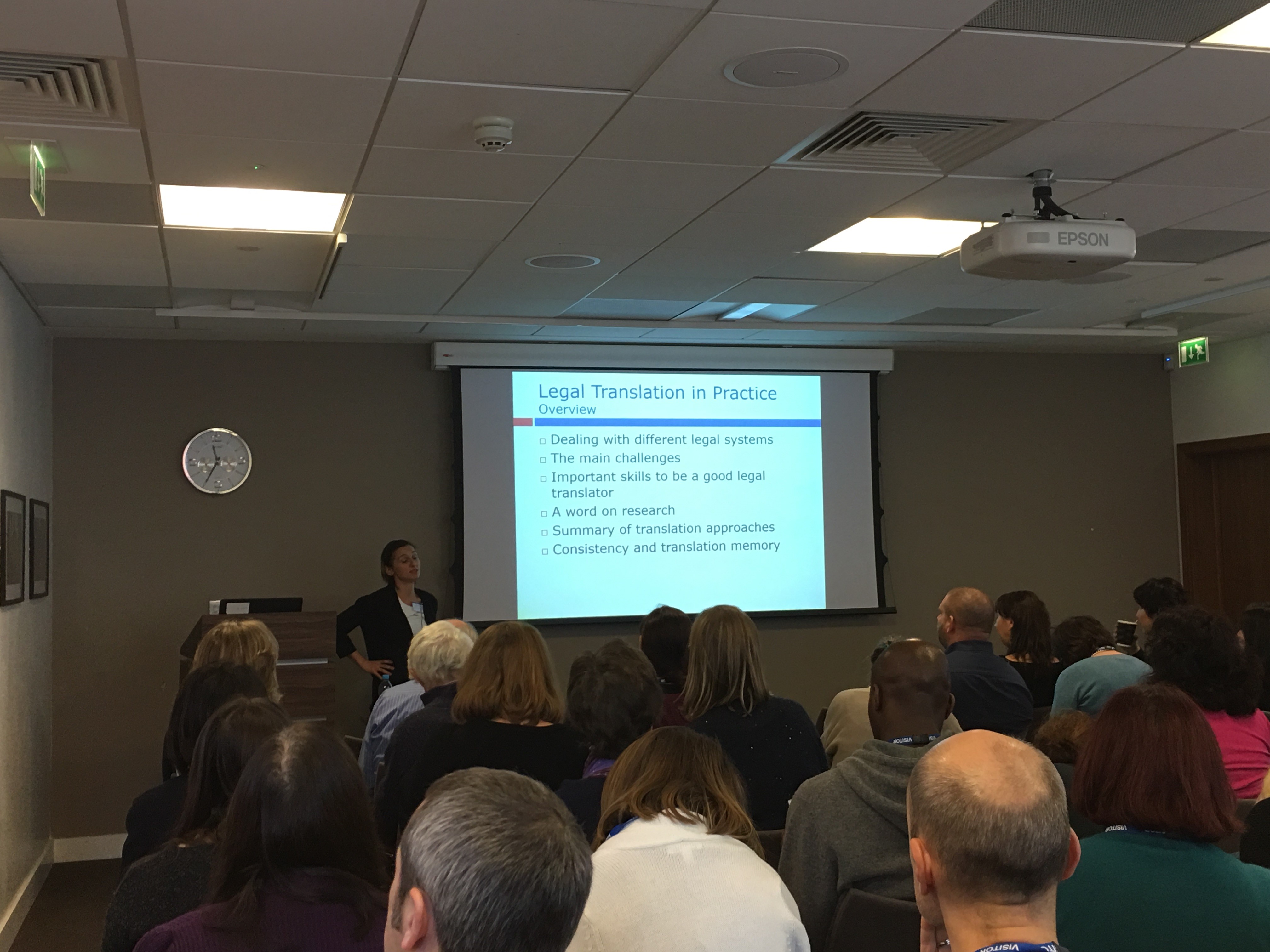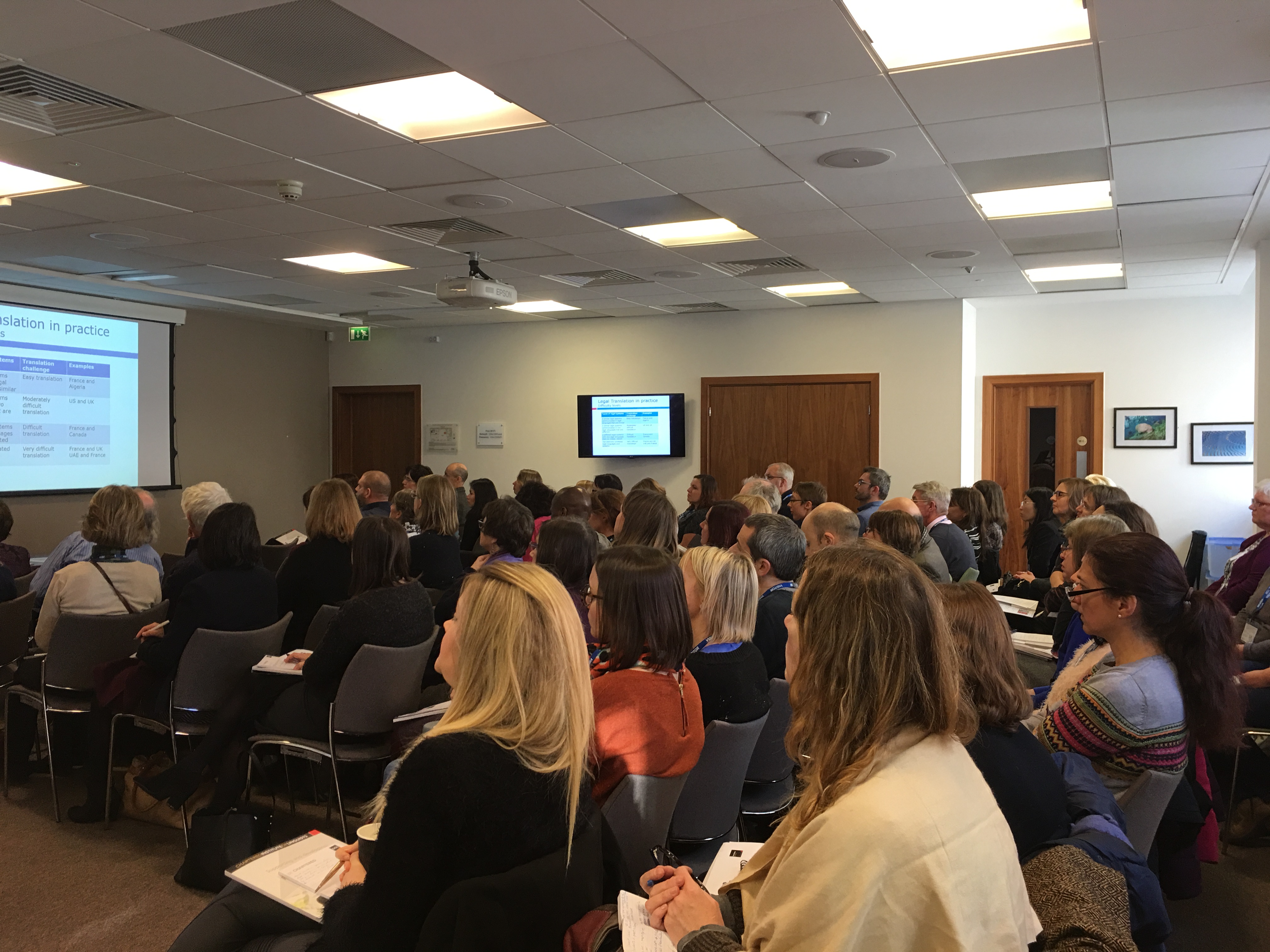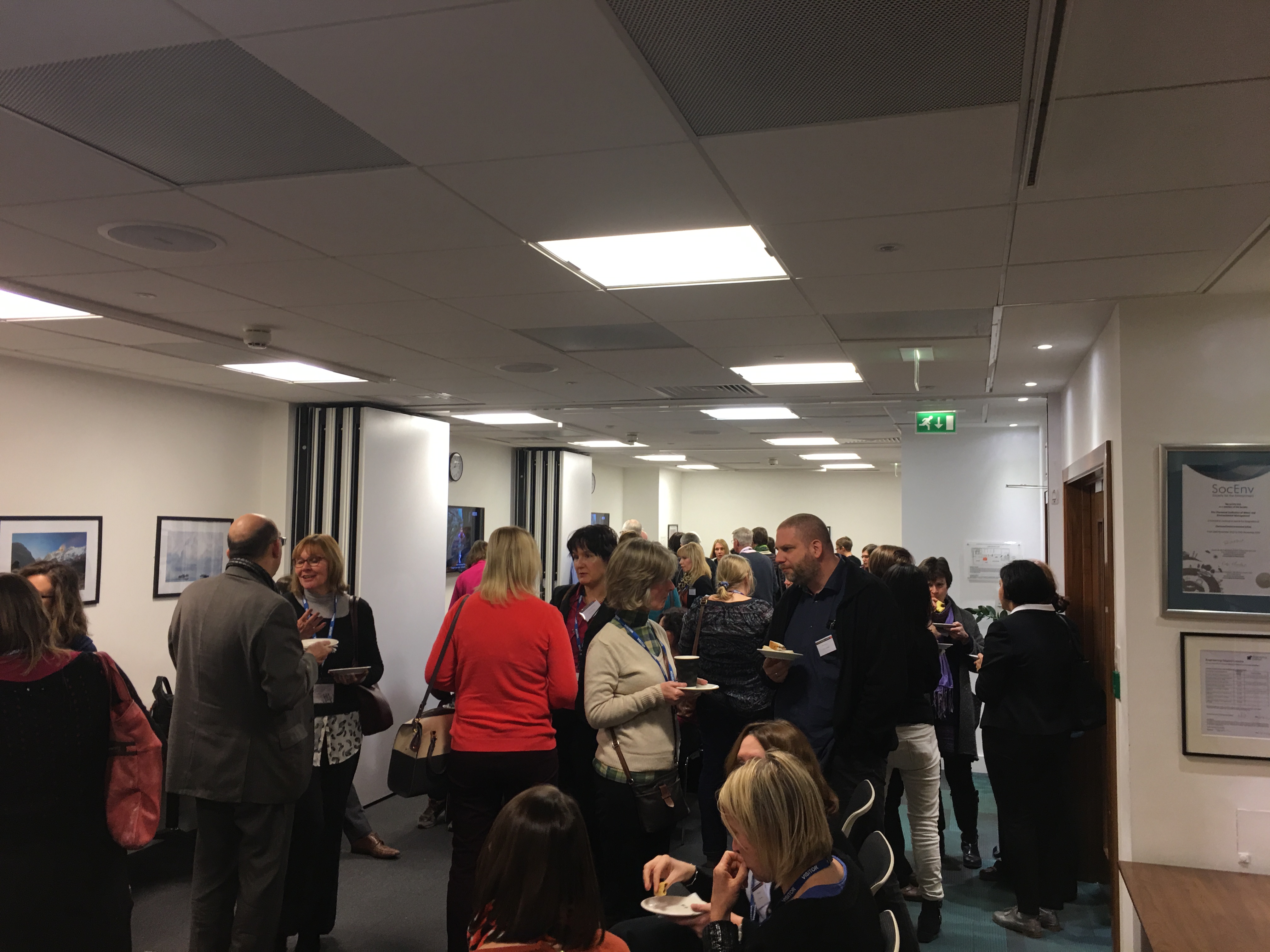 ---
Join the Translating Division for "Legal translation for the terrified", an event led by Danaë Hosek-Ugolini.
Audience
Translators without any background in the legal profession and the legal world or a specialist legal translation module.
Aim
To explain to participants how they can approach becoming competent legal translators without any legal experience.
Programme
09.30-10.00 – Registration and coffee
10.00-10.15 – Introduction and welcome
10.15-11.15 – Session 1 – Becoming a Legal Translator
11.30-12.30 – Session 2 – Legal Translation in Practice
12.30-14.00 – Networking lunch
14.00-15.00 – Session 3 – A Legal Translator's Shield
15.15-16.00 – Case Studies: Anna Rioland and Jenni Radford
16.00-16.30 – Closing session – Q&A
Speaker bios
Danaë Hosek-Ugolini (DipTrans) specialises in legal, business and maritime translations from English/Greek into French and French/Greek into English. She has the equivalent of a Master's degree in law from the Parisian university Panthéon-Assas, and is an English-qualified solicitor with over eleven years of experience. Danaë has recently relocated from London to Prague, where she trades under the name of DZM Translate.
Jenni Radford MCIL is a professional translator working from Spanish into English, providing translation solutions for the legal and business sectors, and private individuals. After returning from living and working in Spain, she changed career paths in 2003 and worked as a bilingual legal secretary at an Anglo-Spanish law firm, which included in-house translation. She also obtained the Diploma in Public Service Interpreting (DPSI) in English law and worked as a freelance interpreter. Subsequently, she worked for regional and international law firms, and Spanish and global multinationals. In 2016 she obtained an MA in Translation Studies from Portsmouth University and has been working as a freelance translator since 2015.
Anna Rioland MCIL is an experienced translation and publishing professional, working in the field since 2003. Anna specialises mainly in legal and marketing/advertising translation. She translates from English, French and German into her native Russian. She works for leading publishers, international companies and organisations, government bodies and numerous translation agencies. Anna is a Member of the CIOL. She holds a Translator's Degree from the University of Heidelberg, a Master's degree from ESCP (École Supérieure de Commerce de Paris) and the Diploma in Translation IoLET. Anna has a multicultural background as she lived in Russia, France, Germany and England for many years.
December 1st, 2017 10:15 AM to 4:30 PM
CIWEM




106-109 Saffron Hill




London

,

EC1N 8QS




United Kingdom
Events +
| | |
| --- | --- |
| Category | Translating Division |
| | |
| --- | --- |
| Event image | |