Event report
By Agnieszka Kwiecien MCIL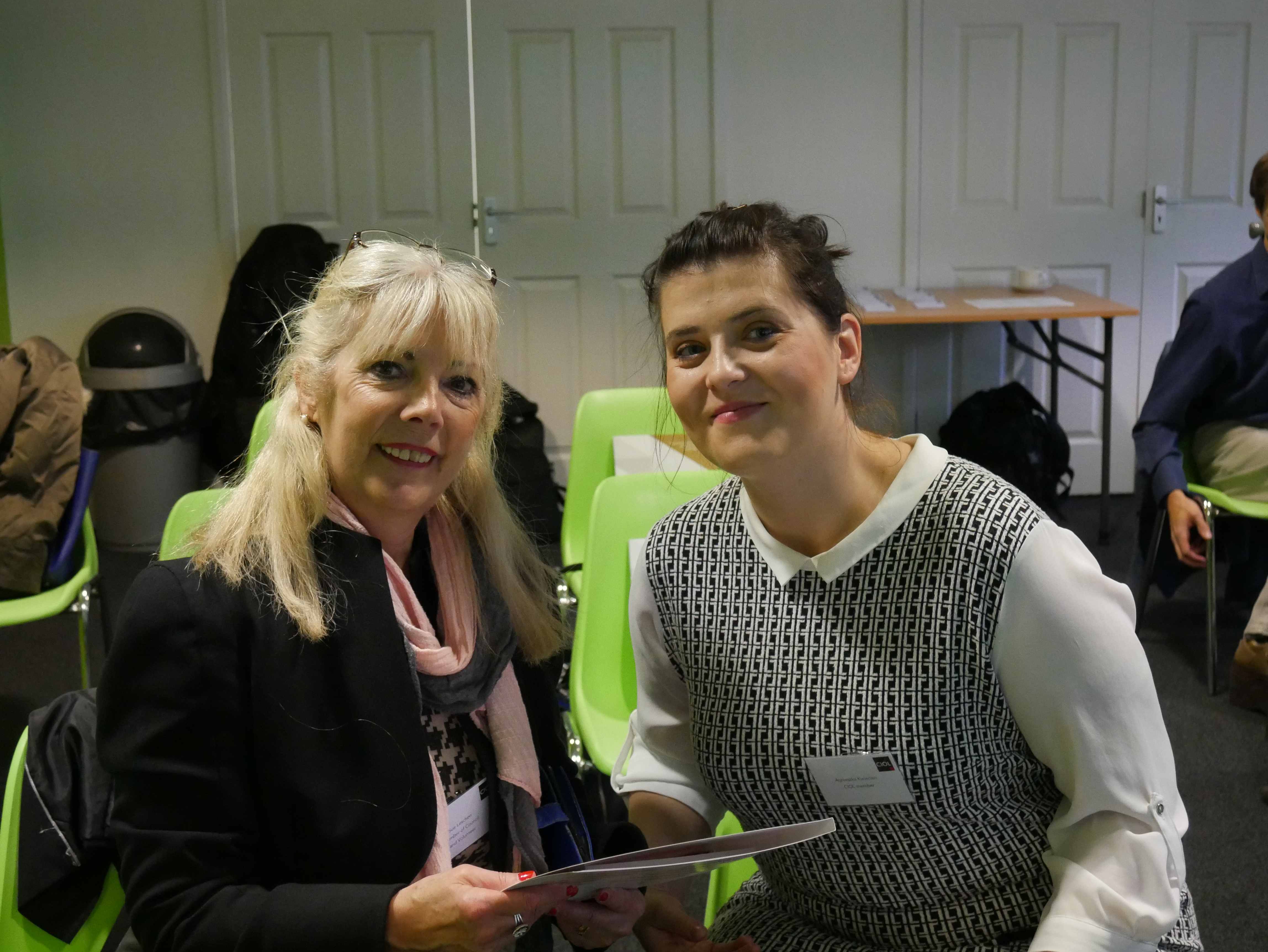 On Friday 12 of October I had a great pleasure of attending my first ever CIOL event, which centred around legal translation. Held in Manchester for the first time, it attracted attendees from as far as Wales, Birmingham, Brighton and even Scotland!
It was a roaring success – both in terms of the CPD value and the fantastic networking experience. The succinct, content-rich and exceptionally well-researched presentation by the lawyer-translator Danae Hosek-Ugolini not only addressed crucial issues of legal translation, such as integrity and ethics but also elegantly portrayed a route to becoming a legal translator. It also spoke of the true passion of the subject and demonstrated that it need not be daunting but can be indeed fascinating.
During breaks we had ample networking opportunities and I spoke to many colleagues working in very impressive language combinations, such as a colleague who works from and into Russian, German and English!
But for me the nicest part of the day for was meeting my CIOL mentor, Sue Leschen (FCIL Chartered Linguist), face to face! She even gave me some advice about next steps in my development.
The final word belonged to CIOL's Head of Membership, Jane Galbraith, who presented the pitfalls and opportunities in the current professional landscape of language services and encouraged us to become Chartered Linguists, thereby raising our professional profiles and regulating the profession. Thanks to the event, I am very enthusiastic about my CPD and I hope I will be able to participate in many more North West events and even have a hands-on role as a volunteer!
---
Danae Hosek-Ugolini returns to deliver her extremely well-received workshop of December 2017 – this time in Manchester.
The event is aimed at translators without any background in the legal world or who may not have studied a specialist legal translation module.
Danae explains to participants how they can approach becoming competent legal translators without any legal experience.
Programme
09:30 – 10:00 Registration, tea/coffee
10:00 – 10:15 Introduction
10:15 – 11:15 Session 1
11:15 – 11:30 Break
11:30 – 12:30 Session 2
12:30 – 14:00 Networking lunch
14:00 – 15:00 Session 3
15:00 – 15:30 Closing session
Speaker bio
Danaë Hosek-Ugolini (DipTrans) specialises in legal, business and maritime translations from English/Greek into French and French/Greek into English. She has the equivalent of a Master's degree in law from the Parisian university Panthéon-Assas, and is an English-qualified solicitor with over eleven years of experience. Danaë has recently relocated from London to Prague, where she trades under the name of DZM Translate.
October 12th, 2018 9:30 AM to 3:30 PM
YHA Manchester Hostel




Potato Wharf




Manchester

,

M3 4NB




United Kingdom
Events +
| | |
| --- | --- |
| Category | Translating Division |
| | |
| --- | --- |
| Event image | |