Event report
The Lincolnshire Society welcomed Deborah Butler, CIOL's Communications and Marketing Manager, to its networking lunch in a snow-dusted Lincoln on Saturday 2 February, 2019. Debbie came to talk about CIOL's Mentoring Programme and how members can get involved, either as a mentor or a mentee. She explained that the programme had been set up as a result of interest shown by members, during CIOL surveys, in joining a mentoring scheme. As well as describing in some detail the Mentoring Platform and how to use this free service provided by volunteers, Debbie explained that the word 'mentor' was acquired from the literature of ancient Greece; in Homer's 'The Odyssey', Odysseus entrusted his son, Telemachus, to his old and trusted friend, Mentor, when he went on his travels. The speaker told members that you are never too old to become a mentor and that it is possible to be both a mentor and a mentee; the scheme brings great benefit to both. She added a wise quote attributed to Winston Churchill: "We make a living by what we get. We make a life by what we give." Drawing her talk to a close, after describing some recommendations which mentors should follow and mentioning some of the key skills required, such as the ability to listen, to build trust, and to be positive and encourage mentees, Debbie listed four qualities required by a good mentor - commitment, courage, curiosity and compassion. A discussion followed and sincere thanks were expressed to Deborah for her stimulating, interesting and informative talk.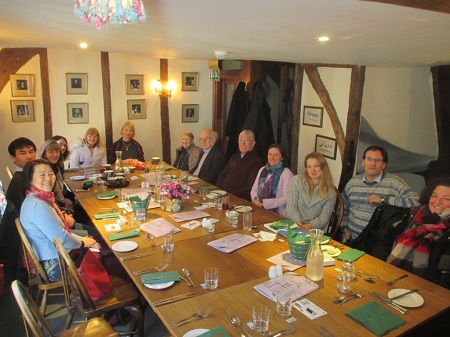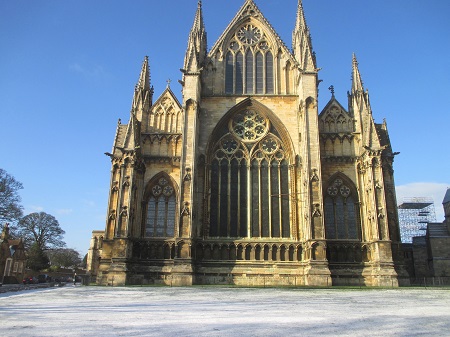 ---
Debbie Butler, CIOL Communications and Marketing Manager, will be talking about the CIOL Mentoring Platform and how you can get involved. Whether you are at the start of your career as a linguist, or wanting to share your experience and skills to help linguists of the future, the mentoring platform is a great way to get matched with a mentor or mentee.
Prior to the presentation, attendees are welcome to join us for lunch (at their own expense) at the Wig & Mitre.
Speaker bio
Debbie Butler
Debbie joined CIOL in 2014 after holding a number of marketing roles in the classical music, music education and not-for-profit sectors. A keen interest in languages and other cultures attracted her to the communications role at CIOL. She works across both CIOL and IoLET, organising events and campaigns to raise the profile of the organisation through all communications channels.
February 2nd, 2019 12:00 PM to 4:00 PM
Steep Hill Room




Wig & Mitre


30 Steep Hill


Lincoln

,

LN2 1TL




United Kingdom
Events +
| | |
| --- | --- |
| Event image | |