The Linguist is the professional journal of the Chartered Institute of Linguists. The latest issue is available for download below and an online archive is also available on the flipbook platform, giving access to a wealth of engaging, well-researched articles on all aspects of languages and the languages profession.
---
Download the latest issue of The Linguist
---
The Autumn 2023 issue of The Linguist is now available. Click the cover to download your copy: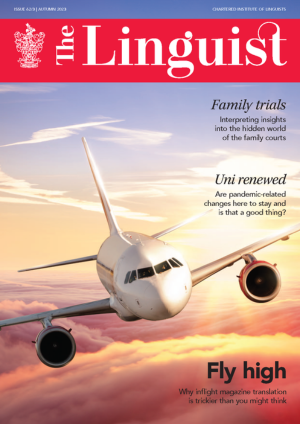 ---
Write an article for The Linguist
If you would like to contribute a blog or article for The Linguist, please fill out our form here.
---
Archive
Archive issues of The Linguist are available here.