How can I prepare for the exam?
The CIOL Qualifications Level 7 Diploma in Translation is a high-level professional qualification, set at Master's/postgraduate level. It is the responsibility of each candidate to ensure that they are sufficiently prepared for the exam, competent in both the source and target languages, have very good writing skills and the ability to translate quickly and very accurately at a professional level.
It is essential that you read the Qualification Specification and our Candidate Information for detailed information about the exam format, criteria and regulations.
We also offer preparatory notes on translation:
It is good practice to prepare for a professional qualification by following a course of study. Courses are available in different regions of the UK and internationally. Please refer to the list of courses and contact course providers directly. Please note that as the Awarding Organisation for the DipTrans, we are unable to endorse or recommend any particular course.
Source texts from past exams
Example English source texts
Examples in other languages
You can also purchase past DipTrans papers and Examiner Reports using these forms: 

 Report Order Form and 

 Past Exam Paper Order Form.
The examiner report from July 2022 is available here. 
Preparing to take the DipTrans online
Demo Test
An online demo test is available. This is recommended, to familiarise yourself with the exam software in advance:
Video Guide
This YouTube video guide (click the link or the picture below) offers advice on joining the CIOLQ Online Exam Delivery Platform for written units.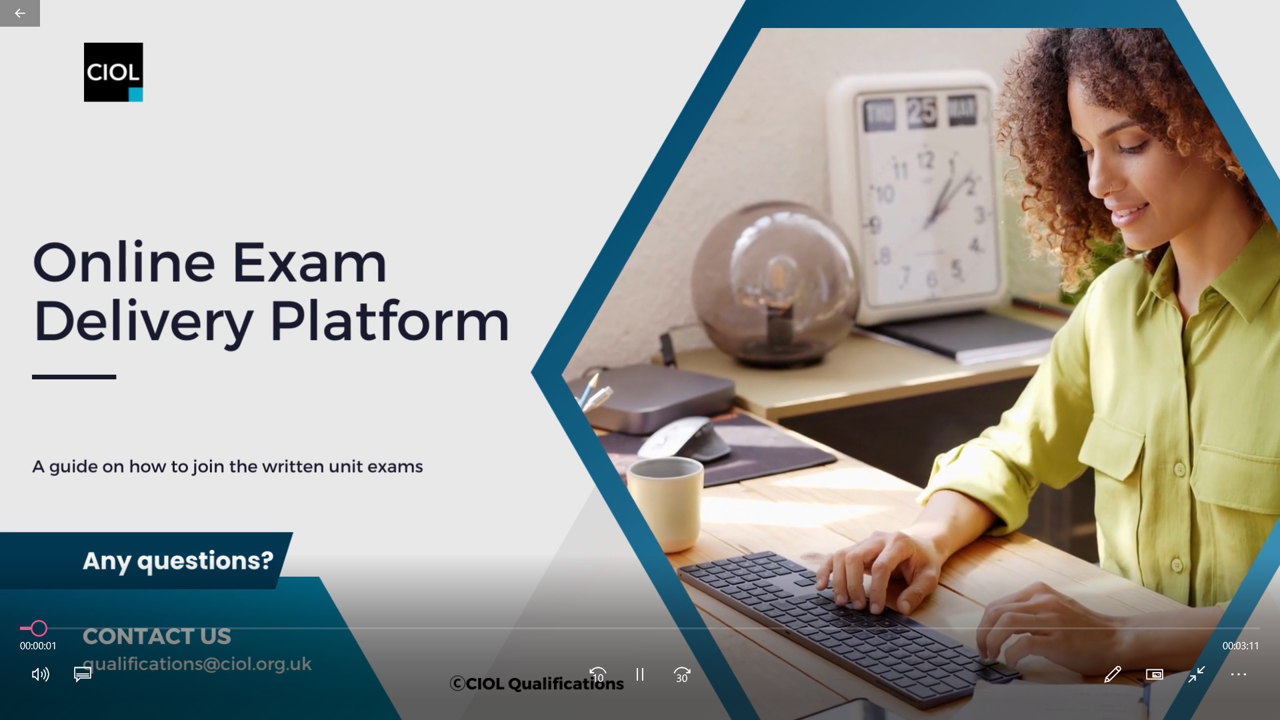 Tips from Diploma in Translation award winners
Click the images below to watch the interviews with recent Diploma in Translation award winners for some tips on how to prepare for the exam.
Best candidate
Award winner: Madalina Onofras
Click here to watch our interview with: Madalina Onofras
---
Best English-German candidate
Award winner: Heike Kurtz
Click here to watch our interview with: Heike Kurtz
---
Best literature translation
Award winner: Mihail Banica
Click here to watch our interview with: Mihail Banica