Event report
This was another well-attended online event with 16 participants joining our discussion. We were very fortunate to have two Koreans with us who were able to provide valuable insight into the cultural context of the film. Hana and Eunju enlightened us on the use of honorifics in Korean (which really were 'lost in translation'), the significance of rocks and the use made by Bong Joon-ho of space. Most of us found Parasite a fascinating film which we could have talked about for much longer than the allotted hour. Many thanks to all of those who took part.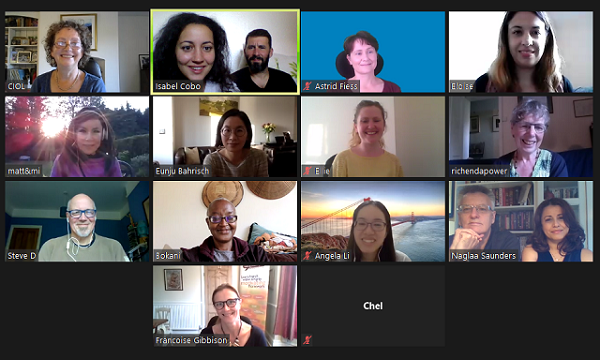 ---
Join members of the Midlands Network for another remote film night via Zoom. You are invited to watch "Parasite", an award winning film set in South Korea and then join us for a remote meeting on Zoom to discuss the film.
The film is available on several platforms: Netflix, Amazon Prime, Curzon (£4.99), Sky, BFI Player (£4.50). This extraordinary film was the first South Korean film to win the Best Picture at the 2020 Oscars, winning four Oscars in total. We hope to have at least one Korean expert with us to shed some light on the language/culture of the film.
The Zoom meeting will be on Sunday 20 September at 5pm so please make sure you have seen the film before then. You will receive a link to join the meeting by email, together with a few discussion questions to think about if you wish. Feel free to bring a glass of something to the discussion! We aim to recreate a face-to-face film night as closely as possible.
Programme
Please watch the film any time before Sunday 20 September. The Zoom meeting will start at 5pm on Sunday 20 September and attendees will be sent a link to join the meeting.
Please email midlands@ciol.org.uk to book your place and you will be sent the Zoom link to join us.
September 20th, 2020 5:00 PM to 6:00 PM
Events +
| | |
| --- | --- |
| Category | Midlands Network |
| | |
| --- | --- |
| Event image | |