DPSI and DPI certificates from the November 2019 session have been sent to candidates.
CIOL Qualifications Level 6
CIOL DPI is a professional qualification for those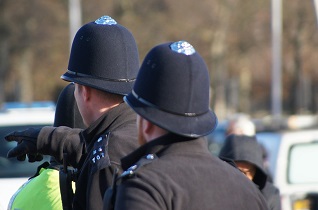 who work, or would like to work, as interpreters for Police forces in England, Wales and Northern Ireland. It is an Ofqual regulated, nationally recognised qualification and the skills specific to police interpreting.
The CIOL DPI qualification can lead to improved career prospects. Once you have obtained your qualification, you can use DPI after your name and you will also be eligible for membership with the Chartered Institute of Linguists.
Click here

for more information about DPI.

Unit 01 Interpret consecutively two-way in a police context and   
take a police statement

£227.00


Unit 02 Interpret simultaneously–whispered–from English in a 
police context

£186.00
 

Unit 03 Provide a sight translation from English in a police 
context

£186.00
 


Unit 04 Translate a police statement into English

 

£247.00

Unit 05 Translate from English in a police context

£186.00

 

Full registration (all units)

 

£635.00
To find out how to register and prepare for the exam, and to find an exam centre, click here.