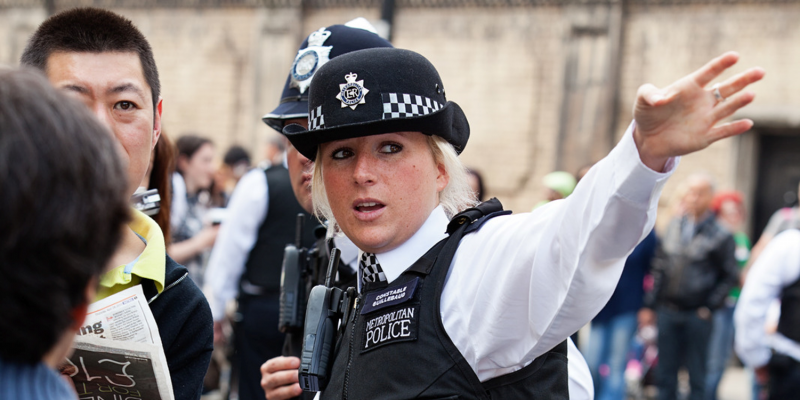 CBS Police
The CBS Police is an oral exam and is a benchmark of competence, at intermediate level, for those who work in policing situations where bilingual competence is required. The qualification is composed of three units:
Unit 1 (role-play)

Unit 2 (sight translation into English)

Unit 3 (sight translation out of English)
Taken in English and one 'Other Language' the qualification tests a candidate's language competence in both languages and their ability to transfer information between the two. Alongside speaking and listening skills, candidates need to be able read their 'Other Language' (including other script languages) in order to complete the Unit 3 'out of English Sight Translation'.
Currently delivered to the Metropolitan Police Service in London, it offers accreditation to front-line police officers and staff who are regularly using other languages to serve the multilingual communities of London. It is ideally suited to other police services or related criminal justice organisations (eg the prison service, probation service) who require a similar level of competence to support with multilingual communities and need to test or accredit language skills.
Please read the 

Qualification Specification-CBS and the Candidate Information to find out detailed information about the exam format, criteria and regulations.
For exam fees, please refer to the Exam Fees, Invoicing and Billing Policy on our Policies page.
Other contexts
This qualification can be adapted to any business sector, public service or industry where face-to-face language skills are regularly required in communications with the public, customers and clients or other stakeholders, e.g:
Emergency services (Fire, Ambulance)

Health (A&E, GP surgeries, dentists)

Travel (sales counters, train managers etc)

Retail (all customer facing work)

Call Centres
Set at an equivalent of a high grade at A-level, and benchmarked against B2 of the Common European Framework of Reference for Languages, the CBS Police is not an interpreting qualification but it does demonstrate a good working knowledge of two languages at an intermediate level and the communicative competence to apply those skills to practical and important tasks in the workplace.
Enquiries
If you are  interested in the exam, or if you are a representative of a business, public service or other body considering this qualification - please send us your questions to this qualifications enquiry form.