We welcome our business and corporate partners and the support they offer CIOL in our work to raise the profile of qualified linguists and the standing of the languages profession worldwide.
If you would like to become a CIOL Business or Corporate partner, please click here to find out more.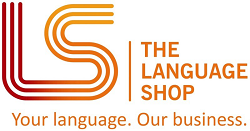 Corporate Partnership
The Language Shop is a specialist provider of translation and interpreting services to the public sector and has been delivering language services to the NHS, local government and central government for over 30 years.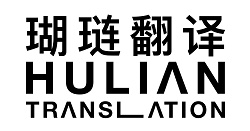 Corporate Partnership
HuLian is a language company that focuses on translation and language training in Beijing. Founded in 2014, they provide translation and interpretation solutions to a wide spectrum of business sectors from manufacturing to the arts. Their language training division provides courses for total beginners all the way to university level academic students.

Corporate Partnership
Since 2004, LKT's professional translation services have focussed on our core values – quality, time and capacity – which shape the way we work every day. Our highly qualified team delivers premium translation services to the technical and commercial sectors, exceeding our customers' expectations every time. We are passionate about the value translation services bring to the supply chain and are committed to raising the profile of human translation professionals.

Corporate Partnership
Headquartered in Beijing, Grouphorse Translations has branches in major cities including Shanghai, Guangzhou, Shenzhen, Nanjing, Chengdu, Changsha, Hangzhou, and is a United Nations vendor for language services registered at the highest level and a participant of the United Nations Global Compact. Grouphorse's platform Global Center for Translation & Interpreting (GCTI), offers language services to clients around the globe. Cema Training School of Translation & Interpreting is widely recognized as leading the industry.

Corporate Partnership
Zingword is invitation-only for translators. All CIOL members are welcome and can use this special CIOL invitation to sign up. Zingword is an insurgent translation staffing platform that promotes professional translators to clients looking for quality translation services. We help translators share their expertise and fight price dumping, while also facilitating clients' searches for translators and reducing negotiation time.

Business Partnership
European Culture UK help children and young people from the UK participate in special programmes of study and discovery in other European countries. We partner with schools across Europe and work with them to develop courses in language and culture for students from the UK, with the aim of bringing young people together to share their cultural and life experiences as well as their languages. We also work hard to ensure that students who go abroad for an extended period may still keep up with their UK studies.

Business Partnership
We provide a high quality of certified translation services in various fields, from English, and into English, to agencies and individuals. Our experienced and highly qualified translators are trained in Cultural Awareness and adhere strictly to our Code of Practice. Clients receive professional standard services, customised to their requirements.

Business Partnership
SW19 Translation is a professional translation agency providing certified translations recognised by the UK's authorities. SW19 Translation is supported by over 200 experienced, qualified linguists around the globe, who are all subject-matter experts and members of renowned accreditation bodies.

Business Partnership
Websites for Translators is a London-based website design and digital marketing agency committed to helping professional linguists grow their business and profits. We're an experienced team of designers, marketers, copywriters and translators who aim to give translators and interpreters the marketing tools they need to build a stronger business.

Business Partnership
Training Interpreters and translators online since 2009. Our team of language-specific tutors provides training in more than 40 languages. These are live classes with a tutor on Zoom, giving live feedback to students and preparing them for interpreting and translation exams.

Business Partnership
Professional Translations Company is a London-based firm dedicated to providing high-quality translation and interpreting solutions to businesses and corporations around the globe. We offer extra-fast, accurate, and professional translation services of the highest quality and with budget-friendly prices.

Business Partnership
Aqua Interpreting Group is made up of a network of highly qualified translators and interpreters speaking over 350+ languages and dialects. All our linguists are professional, confidential, familiar with different cultures and have experience working with different cultures and sensitive issues. This ensures that we are able to provide a reliable service to clients.