Event report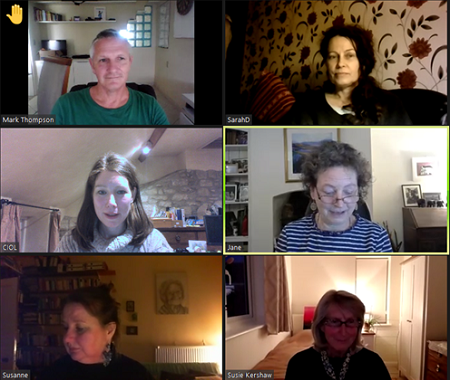 Thank you to those who attended our Film night discussion. We had a great time talking about various aspects of the film, including the music, themes, camera-work and the portrayal of the relationships between the characters.
We all enjoyed this film, its sensitive portrayal of male friendship, father and son relations and the meeting of two completely different cultures. We discussed its style of leaving much unsaid, which made us want to look further into some of the issues raised such as social problems in Greenland.
None of us had visited Greenland, but Mark was able to provide insight from indigenous communities he had met in South America, while others spoke of the long hours of daylight they had experiences in Iceland.
We also talked about other foreign language films available on Netflix and All 4, and it was great to get some recommendations for future viewing.
---
Join Gloucestershire Network for a remote film night via Zoom from 5pm to 6pm on Sunday 28 February. You are invited to watch "Journey to Greenland" in your own time, and then join us to discuss the film.
The film is available on Netflix. Please watch it any time before the event on 28 February.
The film is in French, with some Inuit, but English subtitles are available.
Two part-time actor friends from Paris visit the father of one of them, who lives in one of the most remote villages in the world, in Greenland. Initially a fish-out-of-water comedy, the film is also a beautiful portrayal of the unique Greenlandic culture, and how people from very different backgrounds can learn from one another.
You can watch the film trailer via this link: https://www.netflix.com/gb/title/80117940
Please email gloucestershire@ciol.org.uk to book your place and you will be sent the Zoom link and a few discussion questions to think about while you're watching the film.
Feel free to bring your own drink and nibbles!
February 28th, 2021 5:00 PM to 6:00 PM