---
Speakers
---
Chris Durban - How to build client trust: empowering clients, empowering ourselves and delivering the goods
---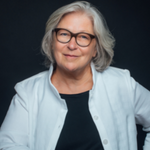 Insights into "the current state of the industry" are often an exercise in silo thinking, sometimes driven by vested interests and at times a genuinely blinkered, self-confident analyses of "experts" trapped in their own market segments/business models.
To successfully connect with serious - and potentially attractive - clients who cannot assess what they're getting, Chris recommends stepping back for a broader view before jumping into the granular. Hear more at CIOL Translators Day.
Chris Durban is a freelance translator and writer specialising in investor relations, corporate communications and business. Her clients are listed companies, large corporations & SMEs, market operators, and regional development authorities in France and other countries.
---
Claudia Wiesinger - Post-editing for translators - the theory and practice
---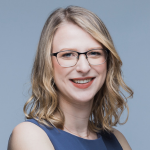 English-to-German freelance translator specialising in product marketing, Claudia also teaches an introduction to Machine Translation and Post-editing at the University of Vienna's Centre for Translation Studies. Her talk will cover the theory of post-editing, the differences between translation, revision and post-editing, and common machine translation errors to watch out for.
Claudia Wiesinger holds an MA in Literary and Cultural Studies from the University of Salzburg and an MA in Applied Translation Studies from the University of Leeds. She is currently working as a graduate research assistant at the University of Vienna Centre for Translation Studies. Her research interests include crisis communication and the role of translation, the effects of speech technologies on translation, revision and post-editing machine translation (PEMT) tasks, and computer-aided translation and revision practices.
---
Trados - An update on the latest in tools and translation tech from Trados the specialist Computer Assisted Translation tool provider for freelance translators.
---
Steve Doswell - Keynote: 100 Voices, real life conversations with linguists
---

Steve Doswell MCIL, CL and Chair of CIOL Council – opens our conference season with a keynote based on his '100 Conversations' research which sets out to get a clear sense of how translators first imagined life as a translator, what the reality has been and how they see the future for themselves and for their practice. Later in the day Steve will build on his research in conversation with a panel of CIOL Council translator members covering themes including threats and opportunities (and AI and tech) specialisation, diversification, adaptation and the central importance of both the cultural and linguistic skills of translators.
Steve is an experienced linguist and corporate communication practitioner with extensive experience spanning energy, power engineering, robotics, financial services and higher education. He has also had experience as a translator (French/German-English) and became a CIOL member in the 1990s after completing the Final Diploma in Spanish. He was President of FEIEA, the European Association of Internal Communication 2010-2012 and CEO of the UK's Institute of Internal Communication (IoIC) 2011-2016. Steve is currently finishing a book based on his experience of the diverse languages and cultures of Europe experienced whilst running in all 28 EU countries for charity.
---
Dr Joseph Lambert & Dr Callum Walker - A changing market: money, status, and technology
---
Many translators feel underpaid and money matters remain a chief ethical and pragmatic concern, leaving translators feeling under threat from disruptive technologies, 'Uberisation', and non-professional translation, now more than ever.
Dr Joseph Lambert, Lecturer in Translation Studies at Cardiff and Dr Callum Walker MCIL CL and Professor of Translation Technology at Leeds – Joseph and Callum will expand on their "Because we're worth it: disentangling freelance translation, status, and rate-setting" report, introducing new themes based on their latest projects, Joseph and Callum will consider potential channels to buoy status and improve rate-setting practices in the translation industry.
---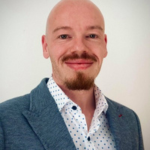 Dr Joseph Lambert is a Lecturer in Translation Studies at Cardiff University and teaches across the BA and MA programmes in Translation. His primary area of research interest is the ethics of translation. Like his teaching, this work sits at the interface between translation theory and practice. He has recently published a textbook with Routledge entitled Translation Ethics and has authored and co-authored several articles and book chapters relating to the translation profession, questions of pay, status, and regulation in the UK, and translation codes of ethics. He also has significant experience as a freelance translator.
---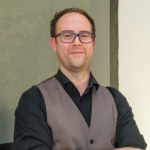 Dr Callum Walker is an Associate Professor of Translation Technology at the University of Leeds, where he teaches computer-assisted translation technology, project management, translation theory, and specialised translation. Alongside his academic roles, he has worked as a freelance translator since 2009 (French and Russian into English) and small translation business owner, as well as being a Chartered Linguist, Member of the CIOL, and Member of the ITI. His research interests relate to translation industry studies, with a specific focus on project management (culminating in the recent Routledge textbook Translation Project Management), micro- and information economics, and the interaction between technology and translation workflows.
---
CIOL Council - Expert Panel -  Managing change: specialisation, diversification and adapting to and adopting new tech and tools  
---
Panel discussion led by Steve Doswell with panellists Mariam Aboelezz, Emma Gledhill, Vasiliki Prestidge and Mark Robinson
---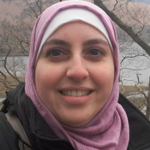 Dr Mariam Aboelezz MCIL CL is a Lecturer in Arabic translation at University College London where she teaches specialised translation and interpreting courses and convenes a module on Translation for the Cultural and Heritage Sectors.
She also works as an Arabic translator at the British Library as part of a digitisation project in partnership with Qatar Foundation. Her research interests include language and identity, writing systems, Arabic sociolinguistics, language ideologies, and Arabic translation and interpreting.
---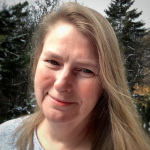 Emma Gledhill FCIL CL FITI has been translating from German, Dutch and French to English since 1993, both as a freelancer and now as part of a corporate Language Services department. 
Emma is a Member of CIOL Council and Chair of the CIOL Membership Committee, and has been a member of CIOL since she was a student. Her corporate role has provided opportunities to diversify, and she is keen to help linguists shape their role in an increasingly technological environment.
---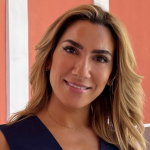 Vasiliki Prestidge MCIL CL MITI is a translator, interpreter, and director of Greek to Me since 2011. She works with English, Greek, and French, specialising in legal, creative, marketing, and psychometrics. She holds a BA in English and Masters in Business Translation and Interpreting.
She is a Member to the CIOL Council, public speaker and writer. Through The Translators Mentor, Vasiliki helps translators overcome self-limiting beliefs, build a business mindset and achieve their highest potential.
---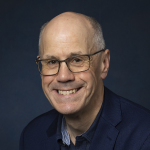 Mark Robinson holds a degree in German Studies from Lancaster University, the CIOL's Diploma in Translation and he is a Chartered Linguist. He has used languages in his first career in industrial export sales and marketing – working in the plastics, metals and textiles industries - and then subsequently as director of translation company Alexika Ltd.
Mark is passionate about languages and international communication, the benefits to young people of learning about languages and cultures, the status of linguists in a fast-changing world and the value of professional qualifications in languages.
---
Then: The CIOL Awards
---
CIOL's Annual Awards celebrate and recognise outstanding contributions in the field of languages, as well as exceptional achievement in CIOL's professional language qualifications.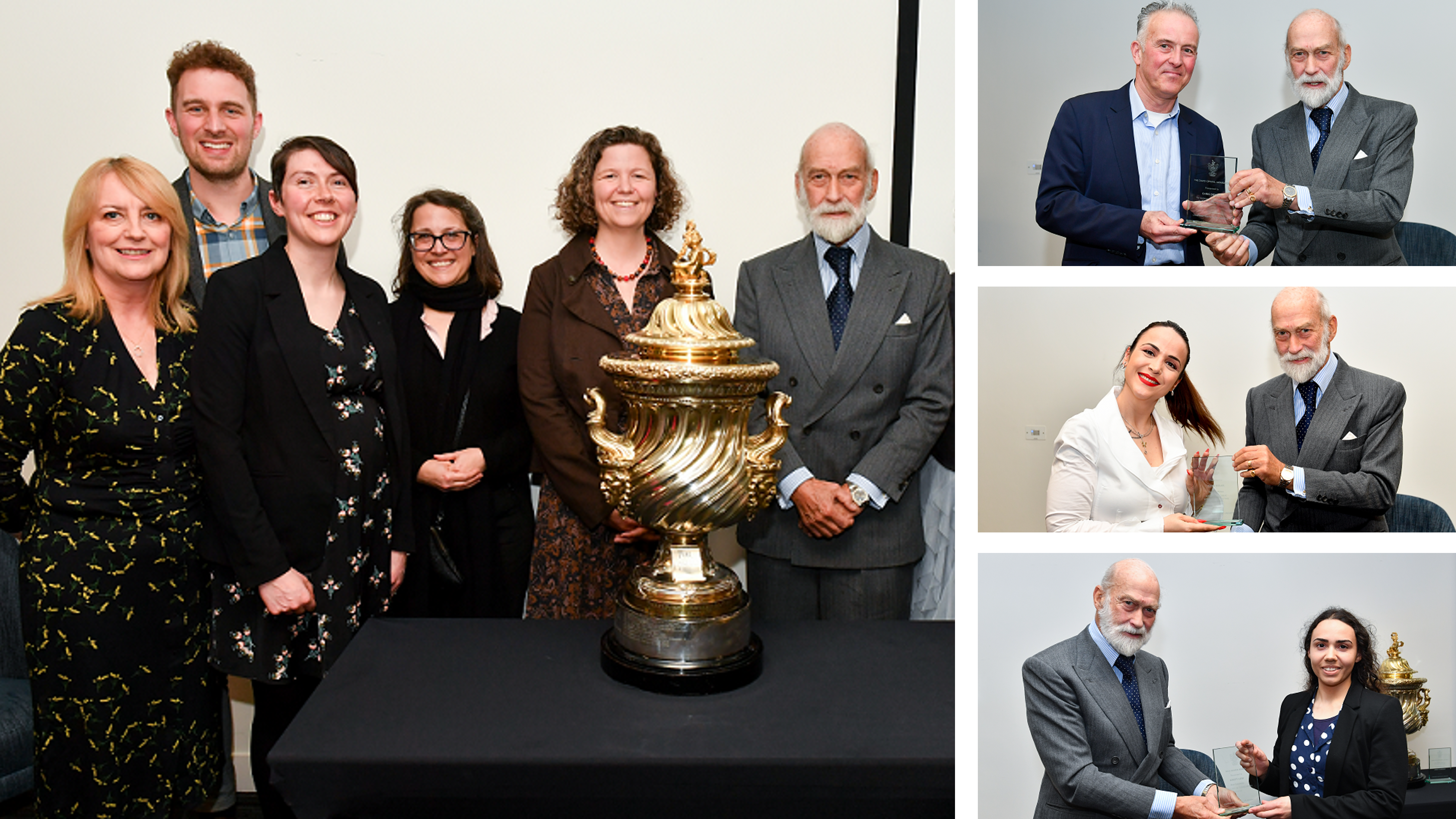 2023 winners receiving their CIOL Awards from HRH Prince Michael of Kent GCVO, CIOL Patron. 
Click to book for the best 'early bird' rates