---
21 March 2024 - online via GoTo Webinar
---
Confirmed Speakers
---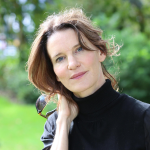 Susie Dent lexicographer, linguist, etymolygist, bestselling author, broadcaster, 'Queen of Dictionary Corner', HonFCIL and CIOL Vice-President on what she calls: "The Emotional Dictionary"
Susie will look at the importance of emotional vocabulary and how it is too often overlooked. Research is proving that the higher our EQ (emotional quotient), the more we are able to harness and cope with our emotions. She will explore some of the very best words from the past, those from other languages that fill a distinct gap in English, and introduce some that have been recently crafted to express how we feel.
---
Maha El-Metwally FCIL FITI - "As we 'make things work', what kind of world are we making?"
"The world of translation and interpreting has witnessed many changes in the past few years. COVID-19 and the rise of remote interpreting and now the new capabilites AI is bringing into these professions are not to be trifled with. Practising linguists are grappling with how to deal with these changes. Young translators and interpreters may wonder if it is still worth it to enter these professions. This keynote speech aims to explore the current landscape of technology in this field and hopefully provide some answers."
---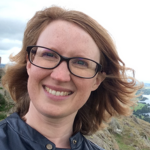 Michelle Sheehan Professor of Linguistics - Linguistics and learning – "How linguistics can unlock passion and progression in languages." 
Michelle will discuss the arguments for including linguistics in language teaching from an early stage, based on the findings of the Linguistics in Modern Foreign Languages project which found: "Both teachers and pupils report that the analytical/critical study of language leads to transformative changes in attitudes to language learning, as well as increased confidence. As opposed to just learning how to use a language, pupils feel empowered and included by thinking critically about language and expressing opinions about something they care so deeply about". Hear more about what linguistics can bring to language learning. 
---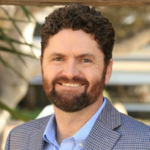 Adam Wooten Translation, Tech/AI Consultant, Founder, Advisor and Associate Professor of Translation & Localization Management will talk about - "The vibrant and ever-changing landscape and possibilities for linguists in today's evolving language service careers." Adam will higlight the range and diversity of new career roles which languages open up for today's linguist. Read Adam's LinkedIn article Career Paths in Language Services for a taster of his talk.
---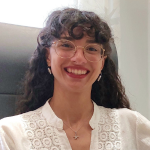 Giulia Lucania MA, translator - "Translating food and beverage: why food is such a crucial cultural element"
Feuerbach's polysemous quote "Man is what he eats" should always be kept in mind when translating for the food and beverage industry. The ingredients, recipes and culinary traditions of each area of the world are not only nourishment for our stomach, but also well-rooted cultural elements that express a specific identity. What can we do, as linguists, to best adapt what we find on the source table to the target audience, while respecting and staying true to the original language and culture?
Giulia is an Italian linguist specialising in food and beverage, and travel and tourism. Her main language pairs are English and French into Italian, but she also translates from Spanish and Arabic. She works as a translator, subtitler and Italian teacher. Originally from Palermo, Sicily, Giulia is currently based in Ferrara in the region of Emilia-Romagna.
---
Click to book for the best 'early bird' rates