---
Confirmed Speakers
---
Barbara Schouten - Putting people first - interpreters, technology and intercultural communication with less well represented groups
---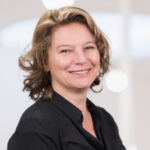 Whether working in public service contexts or in business or conference interpreting, the thing that unites all interpreters and linguists is a love of culture and languages. Despite the challenges, Barbara Schouten is optimistic both for interpreters and the people they support. She believes the skills of intercultural communication are vital, will continue to be valued and that there is abundant evidence they make a real difference to people's lives and life outcomes.
It is people, above all, who help other people to navigate other cultures, and notwithstanding the rapid uptake of low-quality technology in some areas of Public Service Interpreting, technology can also enhance and improve dialogue, support and the appropriate representation of people and their needs if used well.
Dr Barbara Schouten is a faculty member of the University of Amsterdam's Faculty of Social and Behavioural Sciences, where she specialises in 'Persuasive Communication'. Her research interests include the role of language-related and culture-related factors in explaining communication difficulties between healthcare providers and ethnic minority patients with low language proficiency in the host country's dominant language(s). In addition, she focuses on the use of technology in interventions to mitigate language and culture-related barriers in communication.
---
Dr Diana Singureanu, Dr Sabine Braun and University of Surrey Centre for Translation Studies - Integrating automatic speech recognition in remote interpreting platforms: an initial assessment  
---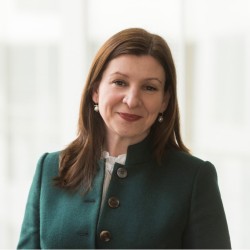 Diana Singureanu holds a PhD in Interpreting Studies from the University of Surrey where she is also collaborating as a researcher on various projects on remote interpreting: WEBPSI (developing an EU web portal for video-mediated public service interpreting to improve access to basic services for migrants and refugees) and ASR4Court - Automatic Speech Recognition for Court Interpreting.
Diana holds a Masters in Translation Studies, a second Masters in Conference Interpreting  and a DPSI Law. She also works as a Conference Interpreter and legal interpreter, is a member of CIOL Council and coordinator of CIOL's Interpreting Division.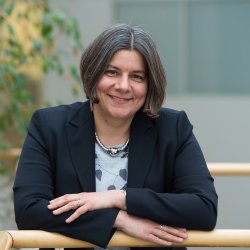 Sabine Braun is Professor of Translation Studies, Director of the Centre for Translation Studies at the University of Surrey and a Co-Director of the Surrey Institute for People-Centred Artificial Intelligence. Her research focuses on socio-technological practices of interpreting and audiovisual translation.
She has led several multi-national research projects on video-mediated interpreting and interpreting in virtual-reality environments (e.g., AVIDICUS 1-3, IVY, EVIVA) and is currently exploring the interaction and integration of human agency and machine intelligence in translation and interpreting to improve language access for linguistic-minority populations and other groups in need of communication support. She was recently a partner in the H2020 project MeMAD, which combined machine learning/AI and human input to explore the creation of semi-automatic descriptions of audiovisual content. 
In recent years, remote interpreting has seen significant growth. While remote interpreting presents its own set of challenges, the digital platforms facilitating it also offer new opportunities to support interpreters. One promising technology is Automatic Speech Recognition (ASR).
ASR can provide interpreters with a real-time transcript of the speech they are interpreting, aiding source speech comprehension, for example, in poor audio quality. It can also extract and display relevant terminology and translations instantly. 
While some platforms for remote simultaneous interpreting have started integrating ASR features, the exploration of ASR integration in legal, healthcare, and other interpreting contexts remains relatively uncharted. However, it holds promise, especially in unpredictable scenarios with limited preparation time.  
The team will present a brief overview of ASR and its current uses in interpreting, drawing from ongoing research focused on ASR integration in conference and legal interpreting, followed by initial assessment of benefits and challenges of ASR integration across different interpreting settings and assignments. 
Also hear from Wangyi Tang PhD student at the University of Surrey's Center for Translation Studies. His research focuses on assessing how real-time transcription generated by automatic speech recognition (ASR) impact remote interpreters working in legal contexts. 
---
Julia Poger - Know Your Worth: Negotiating with your clients
---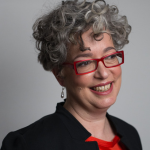 Julia Poger, business, conference, and diplomatic interpreter, talks about negotiating fees and conditions as a freelance interpreter.
What if negotiating were fun, and you could get what you want? As language professionals, we rarely have training in business skills. But we are business, and the saying that "You are worth what you can negotiate" is a truism. Clients and prospects constantly ask us to work for less, for longer hours, or in conditions that we do not wish to accept. And we think that clients have all the power, so we get scared, and take whatever the client offers.
But it doesn't have to be that way. With the right mindset, you can negotiate the fees and conditions that you want, and both parties can feel like they have made a good deal – and have fun doing it.
Julia Poger is a Business, Conference and Diplomatic Interpreter working with English, Russian and French, who started Know Your Worth to give you insights, a roadmap, and confidence to get more business at higher fees with better conditions. 
Having received her MA in Conference Interpreting from the Middlebury Institute of International Studies in Monterey (MIIS), and being a proud member of AIIC, Julia has worked as an interpreter for over 30 years with governments, NGOs, businesses, and international organisations to help
messages be transmitted clearly at meetings from international summits to scientific discussions, from business meetings to international arbitration, from building nuclear power plants to putting on a show.
Julia loves to travel, can be dropped in a country where she doesn't speak the language – and will be able to order a meal like a native in a matter of hours (though she is sometimes surprised by what she receives!).
---
Phil Muriel - Interpreter training today and tomorrow
---

Phil Muriel is an experienced and highly qualified medical and legal interpreter and translator. Phil is also an experienced lecturer and tutor. With over 20 years' interpreting experience, Phil has trained over 770 candidates to qualify as Community and DPSI interpreters, having been awarded the Nuffield trophy for the best DPSI class result in the UK in 2011. Phil has also successfully mentored students preparing the DipTrans exam, sharing with them his 13 years of experience as a translator. Recently, Phil joined the board of the National Register of Public Service Interpreters (NRPSI) as a non-executive practitioner director.
---
Mike Orlov - PSI Perspectives
---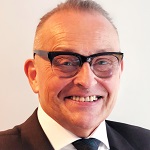 Mike Orlov, Executive Director of the National Register of Public Service Interpreters (NRPSI) talks about lessons from the past, and priorities for now and the future for public service interpreting.
A Fellow of the Institute of Leadership and Management (FInstLM), consultant, facilitator, mentor, business coach, trainer, public speaker as well being a published business writer, Mike is passionate about the role of professional public service interpreting and translating and is committed to lobbying and advocating for greater recognition, awareness and appreciation of language-service professionals serving the public and the public-sector in the UK.
---
Sue Leschen - Protect your income!
---

Earning our income is one thing, but protecting it both before and after it (hopefully) arrives is just as important!
This session will be facilitated by well-known lawyer linguist Sue Leschen who is a well known speaker, writer, trainer and public service interpreter and former CIOL Council member.
Sue's presentation will cover before and after tips such as the use of deposits whether 25%, 50% or 100%, installments for long running jobs, best and safest online payment systems as well as short payment terms where possible. We will also cover credit checking of new clients and different fees for different clients even for the same sort of job as well as savings and investment accounts and pensions! So lots of need-to-knows for all language professionals.
---
Click to book for the best 'early bird' rates