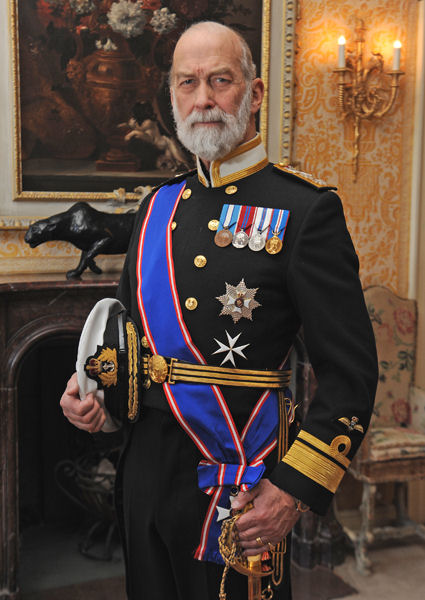 The Chartered Institute of Linguists (CIOL) is the global professional membership body for language practitioners. It aims to enhance the recognition and promote the value of languages and language skills in the public interest. Founded in 1910, CIOL was granted a Royal Charter in 2005, and has a Royal Patron, HRH Prince Michael of Kent GCVO (pictured right). CIOL has over 7,000 members worldwide.
CIOL in China
CIOL has a long and proud history in China, starting out in Hong Kong in 1984 and expanding to the mainland, initially with a particular focus on Shanghai, and now Beijing and the rest of China.
As we build on the success of our Hong Kong Society, the biggest member network in any territory outside of the UK, we are now creating new member networks in Shanghai and Beijing.
Getting involved in member networks
CIOL's member networks organise regular informative and fun events for linguists and we are interested in hearing from members who are keen to get involved.
If you are using your languages in a professional context and are interested in being part of either the Shanghai or Beijing Members' Network, please email Head of Ventures & Membership Dom Hebblethwaite (贺东) with your name and contact details.
CIOL Qualifications
CIOL Qualifications is the Awarding Organisation of the Chartered Institute of Linguists, specialising in international language examinations for those using their languages in a professional context, for example in business, education, government, or specialist translating and interpreting.
Our language qualifications are in demand because we:
have unrivalled history and credibility
are up-to-date on best practices and competencies
our Chartered professionals are trusted
are international, globally recognised, enhancing career progress at every level
are flexible and can partner with institutions around the world
In addition, we:
are already delivering new "X in the 1+X" projects for universities in China as well as other language assessment projects with international qualifications
can partner with leading universities and organisations in China to recognise and promote the work they are doing to enhance the value of languages and language skills
run public exams for translators and interpreters and have exam centres in Beijing, Shanghai, Nanjing, Hong Kong, Chengdu and Guangzhou
Find out more and get involved
If you are interested in supporting a Beijing or Shanghai network, finding out more about collaborating with the Chartered Institute of Linguists, or would like to sit a public exam, please email International Business Development Manager Dom Hebblethwaite (贺东).