British Council
2018
The annual Language Trends report is a survey of primary and secondary schools in England, designed to gather information about the current situation for language teaching and learning. The 2018 research responds to an ongoing concern about the level of participation in language learning since the subject was removed from the compulsory curriculum at Key Stage 4 in 2004.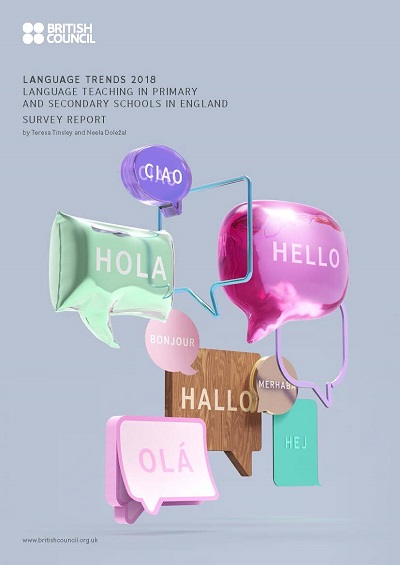 2017
Languages for the Future, published in November 2017, identifies the priority languages for the UK's future prosperity, security and influence in the world. It considers the outlook for the supply and demand for language competence in the years ahead and looks at the linguistic dimension of a variety of economic, geopolitical, cultural and educational factors, scoring languages against these. The report argues that, in a new era of cooperation with Europe and with the rest of the world, investment in upgrading the UK's ability to understand and engage with people internationally is critical.
Download the full report below.