Voting is now open
CIOL is delighted to introduce you to the seven members who are standing for election to CIOL Council. The online vote opened at 9am on Friday 12 January 2018 and remains open until 5pm on Friday 9 February 2018. There are four vacancies to be filled so this is your chance to vote for your preferred candidates. We are using the Single Transferable Voting System and the election is being independently managed by Electoral Reform Services (ERS) Ltd. on behalf of CIOL.
---
The role
Karen Stokes FCIL, Chartered Linguist and Chair of Council explains the role of Council and what new Council members can expect: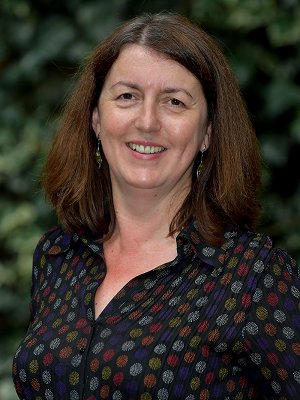 "Council members play a vital role in CIOL, from strategic planning to policymaking, financial oversight and promoting CIOL's mission and objectives. We will have four vacancies on Council in 2018 and are looking for members with the vision, commitment and skills needed to take CIOL forward into the next phase of its development. With a new three-year strategy and ambitious plans to position language professionals alongside other chartered practitioners, it's an exciting time for CIOL.  I am looking forward to welcoming the successful candidates to Council in March 2018 and I am calling upon all eligible members to once again engage with the election process." 
The candidates
Ignaty Dyakov MCIL Chartered Linguist
My journey in linguistics started 19 years ago when I became interested in languages from the academic perspective. Since then, I've moved into more practical fields: teaching, writing textbooks, translating, and running a linguistic consultancy helping British companies get into the Russian market.
As a linguist, wearing different – teacher's, textbook writer's, translator's, consultant's, entrepreneur's - hats, I'd like to contribute to the CIOL work of promoting languages (and as wide a variety of them as possible) and ensuring that languages and intercultural communication are recognised and incorporated at all levels - in business, administration, and community. As a passionate teacher and published author, I'd like to see greater involvement of teaching colleagues in the work and life of the Institute: more events, more networking, more support. It'd be great to see CIOL working with the Society of Authors (I serve on the Educational Writers' Group committee) et al to support writing linguists. A cancer survivor and cancer coach, I've witnessed how hard it might be to get back to work after a major illness, especially for freelancers. It isn't only about finance, but also energy levels and adjustments to working routine, sometimes even having to change careers, get new qualifications. It is also about being recognised and treated fairly by clients and employers. The work of CIOL's Equality, Diversity and Inclusion Committee is of paramount importance here.
---
Nominated by:
Vasilina Bindley MCIL
Christopher James Brown MCIL
Eneida Garcia Villanueva MCIL ACIL Chartered Linguist
I have wide experience as a PSIT practitioner and Conference Interpreter. Delivering the 1+2 policy in Scotland and abroad on an ad hoc basis, I serve as the CIOL Scottish Society Secretary, lecture in Initial Teacher Education and examine for the DPSI, Cervantes Institute DELE and Cambridge IGCSE.
Having studied at seven – and taught in three – HE institutions spanning wider Europe has granted me a strong background in linguistics and enhanced my cross-cultural awareness, which can be used to further support the Executive's Vision. I am actively engaged with language stakeholders (LANGS, SALT) and support UCML Scotland and SCILT in promoting language learning through all the stages of the CfE and when transitioning to HE/FE. I am truly passionate about making CIOL more accessible to aspiring linguists. Spearheading the Higher Education Language Partnership scheme in Scotland, three HE institutions have joined. I am very keen and enthusiastic about sharing ideas and strategies to bridge the gap between academia and the profession. My vision, is that of the CIOL Council, and I am delighted to act as a proud ambassador across Scotland. I am a contributor to The Linguist and I am involved with the Scottish Government Strategic Implementation Group Languages Wider Engagement cluster. Since I joined the Committee in 2016, I have grown the CIOL Scottish Society Twitter account from its inception to a strong lead of over 350 followers. Event participation has increased and diversified partly in response to the targeted work I do in events joint-coordination and cross–sector promotion. My track record of success in all language projects undertaken to date, makes me a true asset to support the CIOL Strategic Plan and the opportunity to bring a Scottish voice to the Council.
---
Nominated by:
Professor Paul Bishop FCIL
Anne Withers MCIL
Rodney Mantle FCIL
After Oxford and Glasgow, I worked for BBC (Further Education, International Relations, World Service Newsroom); taught French, German, Spanish and EFL (general, EAP, commercial) at secondary and tertiary levels in UK, Germany, USA and China (2003-2013); translated, interpreted and edited textbooks.
With my extensive experience and contacts, I wish to renew my contribution to Council's work, including continued improvement of services to Societies, Networks and Divisions. Involvement in town twinning and the United Nations Association has shown me the decline of volunteerism. As a professional body, CIOL has been less affected, but it still needs to attract young people in the changed language environment. I will want to encourage attempts to revive the Education Division, to restore the CIOL's broad base. Since 2015 I have been a member of the BPG Division's Management Committee and organised several events. I hope to provide a continued BPG voice on Council. Since the 1980s, I have given numerous presentations to CIOL Divisions and Societies (present and past), including Germany (many), Hong Kong, Lincoln, London, Paris, Madrid and Birmingham. Member (1975), Fellow (1987), I was an active member of Council 1983-2003, helping with the divisional restructuring; taking leading roles in the Industry & Commerce (now BPG) and Education Divisions; and chairing the Applications and Membership Committee. Council now needs people with long CIOL experience to put decisions into perspective.
---
Nominated by:
James Farmer MCIL
Guglielmo Fittante MCIL Chartered Linguist
Dr. Reza Najafpour Navaei FCIL Chartered Linguist
I am a multilingual Chartered Linguist, Fellow of CIOL and vice chair of the CIOL Membership Committee working as freelance translator and educator. I hold a PhD from Leicester University and some of my clients include the public sector, multinational corporations and Cambridge University.
I initially joined Council as a co-opted member in March 2016 for a year, following several years of service to the Institute as an examiner and as a member of the Membership Committee. Experience of sitting on Council has made me realise the important role a diverse and dynamic Council can play in keeping the Institute afloat and in check, as well as forming the partnerships needed to represent and lobby for the interests of linguists. Membership of Council provides a unique opportunity to influence policy and strategy directly related to our wider membership base and our industry at large, and I wish to use this opportunity, if elected, to ensure it remains a strong voice championing the diversity of the linguists' community now, and in the future, as fast-paced political and technological developments continue to challenge the landscape for translators and all in the language industry. As a translator and educator, and the current vice chair of the Membership Committee, I believe by being on Council, I can make a difference to  the further advancement of existing efforts for CIOL to remain a credible and effective platform for all linguists.
---
Nominated by:
Judith Ridgway FCIL
Dr Marie-Marthe Gervais-le Garff FCIL
Ken Paver MCIL
Current Chair of The Linguist Editorial Board. Previously member of Chartered Linguist interview panel and The Linguist Editorial Board. Past member of ITI Council and Admissions Committee, past Vice-Chair of ITI. Experience as manager of in-house translation section for a large company. Management of teams of freelance interpreters and translators.
I am strongly committed to furthering the interests of the profession and improving the standing of linguists, having been involved with the Institute's work for several years. My key aims as Editorial Board chair have been to help ensure coverage of a broader range of relevant issues, and to assist the journal to be more closely aligned with the strategic concerns of the Institute and the profession as a whole. I have also benefited from the opportunity to work with members of CIOL staff.  As a freelance translator/interpreter with over 25 years of experience (including some university lecturing), I am keenly aware of the daily challenges that professional linguists face. My broad committee experience has also enabled me to develop my skills as a team player, and to take a more strategic view of issues affecting the profession. I have extensive experience of leading, mentoring and training teams of translators and interpreters working on-site at customers' facilities. My other areas of interest include continuous improvement, interpreter safety, specialist terminology and "integrated interpreting". I believe that my linguistic, management and committee experience would enable me to work effectively as a member of Council and help the Institute achieve its strategic goals.
---
Nominated by:
Karen Stokes FCIL Chartered Linguist
Helle Gulowsen MCIL Chartered Linguist

Vasiliki Prestidge MCIL Chartered Linguist
Working for a publisher for four years as the go-to-person for language matters, I learnt how businesses treat language needs. I was tasked with embedding language strategy within the company vision. Through project planning and best practice training, I helped them achieve international presence.
My experience as a professional linguist, from EFL Teacher, Public Service Interpreter, QA Localisation Tester, Web Editor, Translation Project Manager and Language Consultant to Freelance Translator, has taught me that accreditation is crucial and commitment to CPD is essential. Having held the above roles, I've concluded that guiding the client is as important as educating the linguist. Regardless of job title, linguists worldwide face similar challenges: recognition of our craft and appreciation of the immense value we add. In times of unstable political future and rapid technological advancements, advocating the significance of every language and culture and promoting the role of linguists in every industry are paramount, now more than ever. My goal is to bring my wide experience to the table and provide an insight to support the specific challenges and needs of language professionals. My ties with other European countries, outside the UK, can cultivate the ground to grow and nurture new international relationships. The CIOL's strategy aims to deliver exactly the above and it was a positive surprise to see how my own, personal and professional mission is in alignment with that of the Institute.
---
Nominated by:
Jaquelina Guardamagna MCIL Chartered Linguist
Karine Chevalier-Watts MCIL Chartered Linguist

Marta Stelmaszak MCIL Chartered Linguist
Chartered Linguist, BA in Translation, DPSI in English Law, Diploma in Translation, MSc in Management, Information Systems and Innovation, member of the Management Committee at the Interpreting Division of CIOL, member of organising committees of three international translation conferences.
As a Chartered Linguist and member of the management committee of the Interpreting Division at CIOL, I believe I can contribute to the work of Council not only by representing professional translators and their interests, but also with my marketing and business skills. Over the years, I have gained experience in promoting linguists, associations, and events, as well as organising conferences, seminars, and professional development opportunities. With nearly four years of volunteering at the Interpreting Division in the events publicity and promotion role, I have a sound understanding of governance, work and member profiles at CIOL. A frequent presenter at various professional events, I believe I can help shape the authoritative voice of CIOL with policy makers and customers alike, as well as raise awareness of professional qualifications and their value with end users. Having graduated with a BA in Translation and MSc in Management, Information Systems and Innovation, I believe that, if elected, I can provide insights to Council feeding into the core value of innovation and continuous improvement as set out in CIOL Strategic Plan for 2017-2020, especially in the area of developing new products and services, as well as improving membership offering.
---
Nominated by:
Christine Pocock FCIL
Gabriela Bocanete-Letchford MCIL Chartered Linguist
The candidate statements above are the official election statements produced by CIOL in conjunction with the members standing for election. Candidates are permitted to encourage support through their own personal networks including their personal social media channels such as Facebook, Twitter, LinkedIn and You Tube.  However, CIOL does not in any way endorse such statements and is not responsible for the content contained within them. Should the statements be inaccurate, misleading or damaging to the election process we reserve the right to ask candidates to immediately remove or amend the statement made. 
---
To  vote:
The bespoke voting website, created by ERS Ltd, opened on Friday 12 January at 9am and details of how to vote online have now been emailed to all eligible members (for whom we hold an email address).  The voting website will remain open until 5pm on Friday 9 February; votes cannot be cast after the site has closed. Members who do not have an email address have been sent a ballot paper by post. Postal votes must also be received by 5pm on Friday 9 February 2018. Votes received after this wil not be counted. 
---
The results
The results will be announced at CIOL's Annual General Meeting being held on Saturday 10 March 2018, at the QEII Centre, London. 
If you have any questions about the election, please read our FAQs below. Alternatively please contact the membership team +44 (0)20 7940 3100 or by email.