The CIOL Council Election 2020 opens on 20 January. 
The newly elected members of Council will be announced at the AGM on Saturday 7 March. If you voted, thank you for engaging in the election process.  
Meet the candidates standing for election
CIOL is delighted to introduce you to the six members who are standing for election to CIOL Council. You can cast your vote from 9am GMT on Monday 20 January 2020 until 5pm GMT on Monday 17 February 2020. There are six vacancies to be filled so this is your chance to vote for your preferred candidates. We are using the Single Transferable Voting System and the election is being independently managed by Civica Election Services (CES). on behalf of CIOL.
---
The role
Ann Carlisle, Chief Executive, explains the role of Council and what new Council members can expect:


"Good governance is the key to a successful organisation and Council members play a key role in ensuring sound oversight of CIOL's strategy and finances. Council members are also our ambassadors to the outside world helping us to achieve and maintain our reach and reputation. They bring a range of skills to the role and are committed to the promotion of CIOL as the Chartered and lead body for the profession. Elections offer you, as members, the chance to have your say in who sits at the Council table. I encourage everyone who is eligible to vote and look forward to meeting newly elected members at our meeting in April 2020."
The candidates
Maria Cristina Petrizzi Da Silva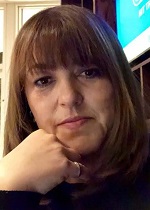 After many years working as a linguist, and aware of our key role in global communication, I have grown increasingly concerned about how disregarded the occupation of a professional translator and interpreter is, and how professionals with extensive knowledge have been replaced by non-qualified and amateur service providers.
I firmly believe that despite all challenges facing our career in the long term, professional translators and interpreters can be duly recognized; but this will not be achieved unless qualification becomes compulsory.
In order to support CIOL, I am willing to help disseminate the importance of becoming Chartered, not only in the UK, but worldwide, be it online or liaising directly with stakeholders.
Having lived in four different countries I know for a fact that being a translator or an interpreter is not seen as a proper occupation, but through proper dissemination, CIOL's worldwide reach would help enable the creation of a broad network of professionals, which is essential for the strengthening of our profession.
---
Nominated by:
Jenny Marshall Rodger
José Roberto Costa
Anita Van Adelsbergen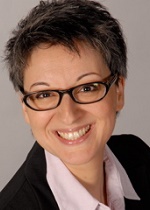 With the arrival of machine assisted translations, our profession has had to deal with quite some blows. In my view, linguists play an important role in our society. Not just in official settings, such as the law and medicine, but also on a cultural level. Without translators, people in any particular country would only be able to hear and read opinions their own fellow citizens or governments are expressing. With the benefit of linguists at hand, there is so much more to learn and discover.
As an independent multilingual interpreter and translator, I know that it is not always easy to make a decent living. As a seminar speaker, I try to share some of my knowledge to other professionals on how they can earn their keep and also avoid burning out in the process. I would very much like to contribute to improving the status of linguists and spread the word why the work we do is so important. As a former journalist, I would like to provide advice on how to broadcast that message through several channels. Amongst professional linguists, I am keen to spread the word about the work CIOL does so we could attract more members from other European countries. Training and professional development will become an even more important factor in all of this and I would very much like to contribute on this level as well.
---
Nominated by:
Alison Cook
David Mossop
Alistair Bell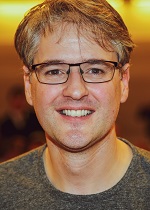 Knowledge of how an organisation works, and continuity in the management and decision-making processes is essential to drive forward growth.
Having completed my first term on Council, I would like to continue supporting CIOL and its Members by providing my knowledge and experience of international business as well as additional stability on Council with a second term. Something I firmly believe to be necessary during the changing and probably challenging times of the next few years in Great Britain and Europe.
My aim is to continue to actively be involved in Council sessions and activities in support of the strategic direction of CIOL as a whole. Ask those challenging questions and support the CIOL Management Team as well as other Council Members in the decision making processes, paying particular attention to the financial elements and measures that are necessary.
As was the case during my first term, should I be re-elected, I intend to continue as Vice Chair and assume the responsibilities inherent to the position.
---
Nominated by:
Judith Gabler
Nigel Goffe
Jaquelina Guardamagna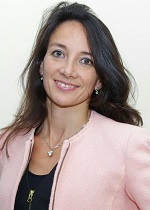 In the last 3 years in Council, I have collaborated with an expert team of professionals towards the definition and implementation of CIoL Strategic goals.  Our mission to support language professionals has been at the core of our activities and one of the main reasons why I have volunteered as a Council Member.
By giving presentations, webinars, talks, and by writing articles and guidelines, I have actively shared best practice procedures in the business of translation and interpreting whilst promoting the work of CIoL internationally since becoming a member. Based on the values of cooperation, professionalism, integrity and responsibility, I would like to continue my task to enhance the recognition of the language professions in the public eye and to encourage and inspire linguists in their careers.
Staying in Council for a further term would mean I will follow up on the work I started and progress it to a further stage in the best interest of translators, interpreters, language teachers and CIoL - while adjusting to the demands and market changes we will be facing in the new decade.
---
Nominated by:
Liudmila Tomanek
Vicky Tzivi
Carina Balbo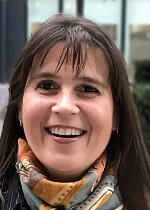 With a strong background in Linguistics, Translation and TEFL from the National University of Cordoba, Argentina, I took the DipTrans in 1999. I moved to the UK in 2002 and gained a MA in Applied Linguistics & TESOL at the University of Leicester in 2006, with a dissertation on Bilingualism and Language Acquisition, and, in 2012, a MA (with Merit) in Management at London Metropolitan University, with a dissertation on Total Quality Management in Secondary Schools.
A CIOL Member since 2007, I hold the Chartered Linguist status as a Translator and as an Education specialist. I am the co-founder and owner of My Language Hub Ltd., a Translation Agency, and Language School with the ultimate aim of awakening in the young generation a curiosity and love for languages. As an Assessment Specialist in IELTS, GCSE, IGCSE and the IB Diploma Programme, I work for AQA, IBO, and Cambridge Assessment.
My objective, if I am re-elected, is to work hard for the revival of the current dormant Education Division. I believe it is important that the CIOL returns to represent the voice of linguists in the education sector, by supporting them with relevant CPD and other benefits.
---
Nominated by:
Hugh Vincent Ottewell
Jaquelina Sofía Guardamagna
Richard Stanton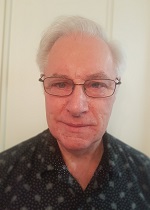 As a long-time member of the BPG Division and more recently of its Steering Group, I want to represent the interests of those for whom languages are a vital part of their role but who do not necessarily rely on them for their chief source of income, yet are able to promote awareness of the value of languages and the benefits of CIOL membership. BPG Division members are these like-minded people and both they and the CIOL gain knowledge and credibility from sharing their experiences. I would like the opportunity to ensure these experiences are reflected in Council.

Throughout my working and later life, I have served on international and national committees variously as chair, secretary and member and, through tact, diplomacy and a sense of humour (especially with 16 nations), have succeeded in bringing about understanding and agreement. I would hope to be able to achieve this as a Council member and continue to raise the profile of languages in the world of industry and commerce.
---
Nominated by:
Judith Ridgway
James Farmer
Judith Gabler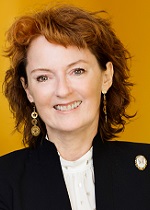 I was honoured to serve as Chair of Council for 1.5 years, having spent my first 18 months as Council member. It enabled me to address key issues facing CIOL as a membership body and the linguists we represent, including taking steps to create a sustainable future. Globalisation and digitalisation are re-shaping traditional business models, conventional values are being challenged, professionalism is being redefined. This has a huge impact on the role of a chartered body. Attracting and retaining new members requires creative thinking; increased competition means that member services need to add greater value. I believe there are huge opportunities for CIOL through Council to (re)-position trust, confidence and what it means to be a language professional in a global world which must be as diverse and inclusive as possible.
I work for RICS, a professional body for the built and natural environment, and embrace the principles of a Royal Charter and all it stands for. As a business linguist I travel across Europe engaging with governments, education providers, students and the public. My work in embodying standards, communication, and cultural open-mindedness were decisive factors in my being ranked No. 1 female influencer in German real estate in 2018.
If re-elected I would use all my skills to continue to serve CIOL with vision, energy and absolute commitment.
---
Nominated by:
Marie-Marthe Gervais-Le Garff
Judith Ridgway
Rosa Cives-Enriquez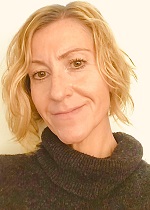 My name is Rosa-Maria and I would say that my 'USP' is the fact that I have worked as a Teacher, Trainer and Linguist in Education, Public and Private sector(s) respectively over the past 27 years.
I am a motivated, committed individual with an entrepreneurial spirit and possess the creativity and lateral vision to 'think outside the box'.
As an elected member of Council (since 2017), I have been instrumental in securing a Business partnership with a global multinational and I will continue to create mutually beneficial partnerships and opportunities for CIOL ( across sectors and disciplines), with the same degree of energy, passion and enthusiasm as I have done thus far, both in the UK and internationally.
Equality, Diversity and Inclusion lie at the heart of my current role in the NHS, working across both educational and healthcare sectors; I will continue to promote the importance/benefits of working alongside highly qualified, experienced and skilled language and intercultural professionals for a just and fair outcome.
I demonstrate an in-depth analytical and strategic ability to facilitate operational and procedural planning while adopting a holistic approach to problem-solving; I will continue to utilize a consultative approach at all levels to effectively analyse and delineate future requirements.
---
Nominated by:
Judith Gabler
Karen Stokes
The candidate statements above are the official election statements produced by CIOL in conjunction with the members standing for election. Candidates are permitted to encourage support through their own personal networks including their personal social media channels such as Facebook, Twitter, LinkedIn and You Tube.  However, CIOL does not in any way endorse such statements and is not responsible for the content contained within them. Should the statements be inaccurate, misleading or damaging to the election process we reserve the right to ask candidates to immediately remove or amend the statement made. 
---
To vote
The bespoke voting website has been created by CES. Members can vote between 9am GMT on Monday 20 January 2020 until 5pm GMT on Monday 17 February 2020, when the vote closes. Votes cannot be cast after the vote has closed.
Members will receive an email from ERS Ltd which will explain how to cast your vote. Members who do not have an email address will receive a ballot paper by post. Postal votes must also be received by 5pm GMT on Monday 17 February 2020. Votes received after this will not be counted. 
---
The results
The results will be announced at CIOL's Annual General Meeting being held on Saturday 7 March 2020 at BMA House, Tavistock Square, London WC1H 9JP.
If you have any questions about the election, please read our FAQs below. Alternatively please contact the membership team +44 (0)20 7940 3100 or by email.