The CIOL Council Election 2019 is now closed. 
The newly elected members of Council will be announced at the AGM on Saturday 16 March. If you voted, thank you for engaging in the election process.  
Meet the candidates standing for election
CIOL is delighted to introduce you to the nine members who are standing for election to CIOL Council. You can cast your vote from 9am GMT on Friday 18 January 2019 until 5pm GMT on Friday 15 February 2019. There are six vacancies to be filled so this is your chance to vote for your preferred candidates. We are using the Single Transferable Voting System and the election is being independently managed by Electoral Reform Services (ERS) Ltd. on behalf of CIOL.
---
The role
Ann Carlisle, Chief Executive, explains the role of Council and what new Council members can expect:


"Council members play a vital role in the governance of CIOL. With strategic and financial oversight of the organisation plus the role of CIOL ambassador, Council members need a range of skills plus commitment to assist the organisation achieve its strategic objectives over the next three years.  As CEO I am looking forward to welcoming the successful candidates to Council in March 2019 and would encourage all eligible  members to engage with the election process and to vote for their preferred candidates."
The candidates
Dr Sella Ananth MCIL Chartered Linguist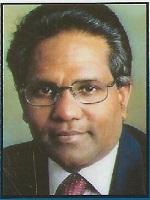 Qualifications: AMO, MEd (PHC), FRIPH, PhD; in addition I hold a DPSI (the first Tamil-English DPSI in the UK) - IoLET examination (2001-2003), and I have also studied CPE(PG)Law.  Experience: Interpreter and translator for 20 years; Director/Founder - Crown Lingua Services Ltd. (2003) 15 years.  Skills: business and organisational management, Doctor/Epidemiologist/Researcher in Public Health (NHS).
I have a strong desire to support CIOL Council in the delivery of the current Strategic Plan and to contribute to the development of new strategies, should I be elected.  I feel I am able to help Council to achieve its purpose and I am specifically interested in the accreditation of language practitioners and engaging with multidisciplinary partners, e.g. educators, employers and public authorities and government.
Through my previous skills and experiences I feel I can make a valuable contribution to Council. I will approach the role with respect and will ensure that value is placed on diversity - ethnic, linguistic and cultural in relation to both CIOL members and service users. I believe in professionalism, integrity, openness and transparency and in taking responsibility.    
I have previous experience working with the NHS and with Local Government at a senior level and will use skills acquired to ensure that CIOL's polices are fit-for-purpose, challenging and questioning as required to ensure the interests of all CIOL members are met.
I look forward to the new challenges a role on Council will undoubtedly bring and hope that I can put to good use my understanding of Asian socioeconomic-culture.
---
Nominated by:
Gratien Anthonypillai MCIL
Leela Chandrakumar MCIL
Raheleh Ghiasvand Ghazvini FCIL Chartered Linguist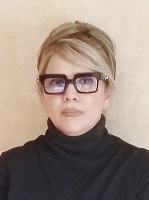 Next to working as a sworn translator, language specialist, presenter, translator of books and translation association inspector, I am now the owner, director and editor of a translation and publishing company in the UK with a linguistic message and mission being high on the agenda.
With a panoramic view, potential and skills emerge from the shadows. Diversity is an investment in freshness and dynamism, and a manifold Council adds to our power. Language is at the core of all sciences and businesses, hence worthy of proper attention. The output of more than twenty years of using languages professionally is my determination for raising the profile of the various language professions and challenging where necessary to ensure linguists are protected and recognised for the professional skills they have. I believe in collaboration with relevant legal bodies and policy makers to ensure greater value is placed on all professional linguists, while also emphasising services, information and legal tips which help members support themselves in their work. Having experienced the ups and downs of various language-related roles, I call myself an analyst, strategist, negotiator and coordinator, and a resourceful and enterprising delegate. Linguistic talents energise cultural and economic contact in this world of uncertainty, and this can be our unique opportunity to help ease international complexity, whilst gaining a stronger foothold in global markets.
---
Nominated by:
Farrox Zand MCIL
Dr Reza Najafpour Navaei FCIL Chartered Linguist
Helle Gulowsen MCIL Chartered Linguist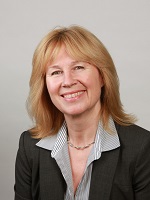 Full-time translator specialising in technical documentation; Chartered Linguist; Teaching Fellow (MSc – Medical, Scientific and Technical Translation), University College London; former member of the Editorial Board for The Linguist; Trustee/Chair of Governing Body, the Anglo European Academy Trust.
Drawing on practical experience from the offshore industry, the education sector and corporate governance, I feel that I can bring a useful perspective to Council – particularly in terms of language learning and professional use of languages in business and industry.
In order for CIOL to deliver on its vision and objectives, it has to be underpinned by a strong, confident and continuously growing member base. If elected, I would work to promote programmes and strategies that facilitate mutual support among professional linguists.
I strongly believe that the sharing of experiences is key to drive progress. It is also of great benefit to both new and existing members with regard to professional development. The new mentoring platform is a great step in the right direction, and this is an area to which I hope to contribute further.
---
Nominated by:
Rannheid Sharma MCIL
Pavla Dohnalová MCIL Chartered Linguist
Captain Dan Howard OBE FCIL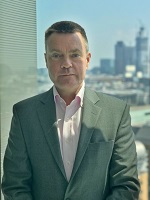 A former senior officer and serving member of Council I have relevant senior management and strategic planning experience. I have held a variety of foreign appointments and I understand the value of foreign language use in a professional and commercial context. I can combine both to benefit Council.
As a current member of Council (until March 2019) I am acutely aware of the challenges faced by the Institute and am actively involved in Council's efforts to address them; institutional knowledge that is most useful at a time of great change and fierce competition for new membership. If re-elected, I would strive to use my insight and experience to continue to promote and rigorously defend the best interests of the Institute. Equally, I am very conscious and extremely proud of the Institute's chartered status, reputation and standing and am committed to helping to shape, guide and develop all three to seize the many opportunities that lie ahead.

The Institute has significant growth potential. However, for this to be realised I believe it imperative that CIOL offers a valid return on investment for existing and potential members. One of the Institute's key strengths is its appeal to a broader linguistic church and I would continue to encourage and promote support for dedicated language professionals and those who use languages as a tool in their professional lives alike.

While membership is CIOL's raison d'être I believe much can be done to secure the Institute's financial sustainability and I would actively seek new opportunities to develop other areas of business using my network and past experience.
---
Nominated by:
Judith Ridgway FCIL
Dr Reza Najafpour Navaei FCIL Chartered Linguist
Sue Leschen FCIL Chartered Linguist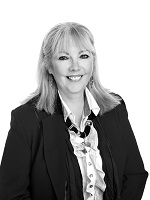 Why am I standing for re- election? To finish what I set out to do! I am a hands-on legal and business French interpreter and translator myself and as such I am very much "out there" in the market place with you, my colleagues. A seat on Council gives me a hot-line to feed back the challenges currently faced by our profession.

I am currently pro-actively supporting CIOL initiatives to offer practical and commercially meaningful CPD to members by means of both face to face and distance learning. I also support trying to get more training to members based outside of London such as the recent successful Translation Division event in Manchester.

I travel widely with my work both in the UK and beyond and in 2018 have represented our profession at the London Language Show and at the MET, FIT and IAPTI conferences to name just a few of the professional events that I have attended.
---
Nominated by:
Christine Pocock FCIL
Michael Wells MCIL Chartered Linguist
Dr Saihong Li FCIL Chartered Linguist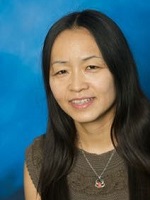 I am a Senior Lecturer in Translation Studies at the University of Stirling. I have substantial international teaching experience and work experience as a business consultant; I also have considerable experience in promoting and supporting the professional use of languages worldwide over the last twenty years, especially in China, Denmark, and Britain.
I am keen to promote CIOL worldwide as I believe that CIOL has the international vision to value different languages and different cultures and customs.
After many years of working in China, Denmark, and Britain, I have proved myself to be an energetic and highly motivated linguist with an excellent track record in leadership, teaching, research, successful funding applications, and income generation through networking. If elected, I feel I will be able to contribute to the Council's work in many ways.
I have successfully developed an international profile, I would therefore be able to use my extensive network in China, Japan and European countries to advise CIOL on promotion and ultimately the recruitment of members. I am frequently invited to deliver keynote speeches or talks at universities in China, I would therefore act as ambassador for CIOL Council.  I was Chairperson for the Research Ethics Committee at the University of Salford and the director of various degree programmes, so I have experience in providing training and mentoring, which I think are valuable skills to bring to Council. I have also participated in broadcasts for BBC Manchester Radio and Danish television and radio; I would be more than happy to represent CIOL in the media.
---
Nominated by:
Sue Leschen FCIL Chartered Linguist
Prof. Binhua Wang FCIL
Anju Okhandiar MCIL Chartered Linguist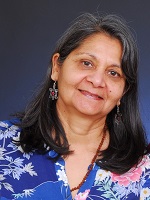 Chartered Linguist, Diplom Philologe (Berlin), MA Modern English Language and Linguistics, wide experience as a qualified translator and a certified proof-reader, supporter of the Scottish Society, the German Society, and member of the Philological Society, the British Computer Society and the Society of Indexers and serve as Hindi Examiner for IoLET.  
I am honoured to be standing and if elected I will be delighted to serve on Council. I will contribute by upholding CIOL's values, aims and vision. I hope to engage responsibly and in a purposeful manner by establishing a positive and professional working relationship with fellow Council members. I aspire to contribute to Council in its international understanding and its European and Asian initiatives.
My language competencies in Hindi, English and German will serve as bridges in establishing language integration processes, thus effectively strengthening language interdependencies. I have served as a committee member of CIOL's Scottish Society from 2010-2016, contributing to the organisation of its CPD events and professional and specialist talks by esteemed speakers for CIOL members in Scotland and I actively support events organised by the German Society.  
I can offer 30 years of work experience in language specialism and I am a graduate in Philology and a post-graduate in Modern English Language and Linguistics with specialism in Second Language Acquisition. Based on my years of experience as a former qualified teacher I believe I can provide creative and non-judgemental support to Council's educational initiatives.
---
Nominated by:
Cynthia Stephens MCIL
Paul Kearns MCIL Chartered Linguist
Ken Paver MCIL Chartered Linguist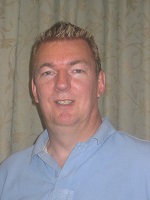 30 years' experience as translator/interpreter (including work as trainer, consultant, and university lecturer). Currently a co-opted member of CIOL Council until March 2019.
Former Chair, The Linguist Editorial Board. Former member ITI Admissions Committee and ITI Council. Recently gained Chartered Linguist status.
I believe that CIOL needs to provide its members with real practical and strategic support in order to boost the standing of the language professions and ensure a sustainable working future for all linguists.
I am committed to helping CIOL and its various internal bodies to work efficiently and pragmatically in members' best interests.
My work experience, and my involvement with professional bodies at committee and board level, mean that I am well placed to understand the challenges currently facing CIOL and its members, and to credibly represent all linguists right across CIOL.
---
Nominated by:
Lourdes Melcion MCIL
Karen Stokes FCIL Chartered Linguist
Romana Sustar MCIL Chartered Linguist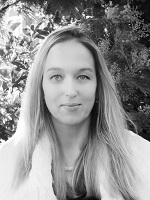 A Chartered Linguist and language assessor for IoLET with Masters in Slavonic Languages and History of Art. Twenty years of international experience in business and education, focussing on digital marketing and technology. I speak seven languages, teach at University College London, and work on projects to alleviate poverty with the help of languages and technology.

My skills are: digital marketing, multicultural interactivity, openness, international understanding and transparency and a 'get it done' attitude.
I would like to be elected because I want to build a strong bridge between market demand and CIOL members. Due to my current position - Multi-lingual Digital Marketing Specialist - I have a chance to use my professional network which should be beneficial to CIOL.
I believe I can contribute to the work of Council not only by representing members who work in business, education and translation but also with my international relations, marketing, and business skills. I want to help CIOL increase its profile and reputation throughout the EU regardless of the political outcome in March 2019.
My aim is to support the current strategy and to assist CIOL to achieve its goals, but also to focus on minority languages, cooperation, networking, and the membership offering. I'm truly passionate about languages, which gives me the motivation to participate and complete tasks effectively. If elected I'm looking forward to new challenges and to achieving successful outcomes. Thank you for your support.
---
Nominated by:
Stephen Doswell MCIL
Ramona Gonczol MCIL
The candidate statements above are the official election statements produced by CIOL in conjunction with the members standing for election. Candidates are permitted to encourage support through their own personal networks including their personal social media channels such as Facebook, Twitter, LinkedIn and You Tube.  However, CIOL does not in any way endorse such statements and is not responsible for the content contained within them. Should the statements be inaccurate, misleading or damaging to the election process we reserve the right to ask candidates to immediately remove or amend the statement made. 
---
To vote
The bespoke voting website has been created by ERS Ltd. Members can vote between 9am GMT on Friday 18 January 2019 until 5pm GMT on Friday 15 February 2019, when the vote closes. Votes cannot be cast after the vote has closed.
Members will receive an email from ERS Ltd which will explain how to cast your vote. Members who do not have an email address will receive a ballot paper by post. Postal votes must also be received by 5pm GMT on Friday 15 February 2019. Votes received after this will not be counted. 
---
The results
The results will be announced at CIOL's Annual General Meeting being held on Saturday 16 March 2019, at the Knowledge Centre, British Library, London NW1 2DB.
If you have any questions about the election, please read our FAQs below. Alternatively please contact the membership team +44 (0)20 7940 3100 or by email.