The first in a series of free public lectures to be held annually by CIOL, named after the British linguist, academic and author, and CIOL Vice-President.
The inaugural David Crystal Lecture
We are delighted to welcome Dr Lid King to give the inaugural David Crystal Lecture, held in conjunction with the University of Westminster and the Language Acts and Worldmaking project of the AHRC Open World Research Initiative.
Dr Lid King was the first recipient of the David Crystal Trophy for outstanding contribution in the field of languages, presented at the CIOL/IoLET Awards Evening in November 2016.
The Language of Hate by Dr Lid King
One of the main motivations and indeed justifications for language learning is its power to enable us to communicate and to understand the other. But it is not always the case that language is used for mutual understanding and love. It has often been a weapon used by those who aim to confuse, to undermine and ultimately to destroy. Such language of hate has if anything become 'normalised' by the massive expansion of online communications as they are exploited both by those in power and by the anonymous purveyors of verbal intimidation.
In this talk we will reflect on the growth of online hate speech – historically and in the current period – and, more importantly, consider ways in which people are already developing a counter narrative and seeking to spread positive messages about the rich and diverse world in which we live.
Central to that ambition is language and its power to bring clarity and truth:
'Clear language – lucid, rational language – to a man at war with both truth and reason, is an existential threat,… a direct assault on his obfuscations, contradictions and lies. …(As) we know to our cost: without clear language, there is no standard of truth. And that's what language means to a linguist. Those who teach language, those who cherish its accuracy and meaning and beauty, are the custodians of truth in a dangerous age.' John Le Carré
Speaker biography
Dr Lid King has extensive experience of languages teaching, pedagogy and materials development. As Director of CILT, the National Centre for Languages in the UK (1992–2003) he played a major part in expanding the work of the organisation, spearheading a range of national and European projects.
Dr King was National Director for Languages for England with responsibility for the implementation of the English Languages Strategy from 2003-11. He was co-author of the Languages Review. He also has extensive experience of languages in Europe and has advised the European Commission, Council of Europe and national governments as well as working on many European Projects, most recently "Positive Messengers", a cross-Europe consortium developing resources to combat online Hate Speech.
Drinks reception
All attendees are invited to join us for a drinks reception following the lecture.
The lecture is free to attend, but booking is essential. Book now via Eventbrite.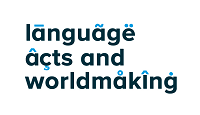 Held in conjunction with the Language Acts and Worldmaking project of the AHRC Open World Research Initiative.
October 21st, 2017 2:30 PM to 4:00 PM
Large Lecture Theatre




Westminster Law School, University of Westminster


4-12 Little Titchfield Street


London

,

W1W 7BY




United Kingdom