Event report
Tour of Alexandra Palace theatre and networking meal
A group of members and friends set off from Highgate station in full sunshine to walk along the old railway track that used to take visitors between Alexandra Palace and Finsbury Park. Joining the rest of the group at the Palace, we enjoyed a fascinating guided tour of the enormous theatre. We learned that it had been used for performances for only a short time during its chequered history. During the first world war it had housed refugees and internees and for many years was used by the BBC to store equipment. After extensive work which preserved the building but did not replace any missing plaster, it is now open again for theatre performances and other events. Our tour took us both on the stage and underneath it, where we were able to see the original Victorian scenery shifting equipment. After the tour we enjoyed a networking meal at a nearby pub.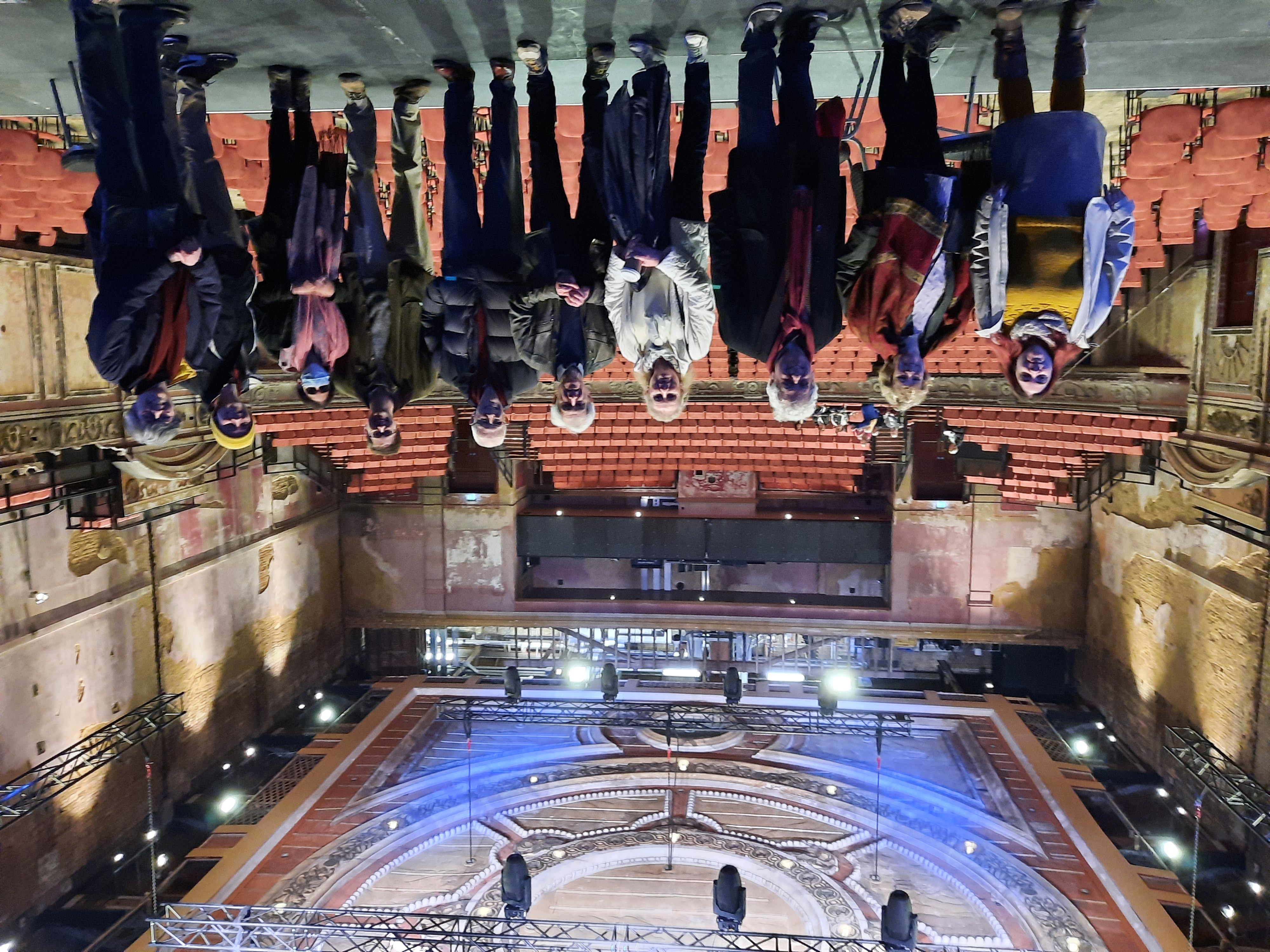 ---
Join us for a guided tour of the theatre at Alexandra Palace.
A chance to see behind the scenes of this beautiful Victorian building, recently restored after being closed for 80 years.
Network with CIOL members afterwards at a local gastro-pub.
Option to walk to Alexandra Palace from Highgate along the former railway line, with stunning views over London.
Participants can either make their own way to Alexandra Palace or they can join a guided walk from Highgate tube station along part of the former Finsbury Park-Alexandra Palace railway line. Walk.
Meet at Alexandra Palace, East Court entrance at 2.45 pm
How to get there: https://www.alexandrapalace.com/theatre/visitor-information/
The tour will last approx. 1 hour
We will be meeting at Highgate station at 1:15pm and will be leaving to begin the walk at 1:20pm
Price: £10 per person for the guided tour of the theatre (donation towards upkeep and work of Alexandra Palace). Each participant will pay individually for their meal at the pub afterwards.
Alexandra Palace Way




London

,

N22 7AY




United Kingdom
Events +
| | |
| --- | --- |
| Event image | |