Event Report
CIOL Gloucestershire's second Cafe Lingo was a great success, with 18 participants. We had five different language 'rooms'; for people to talk in French, Spanish, German, Portuguese and Slovene.
It was great to see people attending from all over England, as well as further afield for example Brazil Portugal and Northern Ireland. As well as translators and interpreters there were teachers and students.
The atmosphere was relaxed and friendly; enabling people to feel comfortable enough to practise their third languages as well as their second languages. It was a great opportunity to have a go and improve, or chat informally in a language you love.
We talked about our work, language learning experiences, pets, gardening, past and future travel and holidays, and the Duke of Edinburgh. It was a fun and inspiring event and everyone enjoyed taking part.
Thank you to those who participated, and especially to those who hosted the language rooms.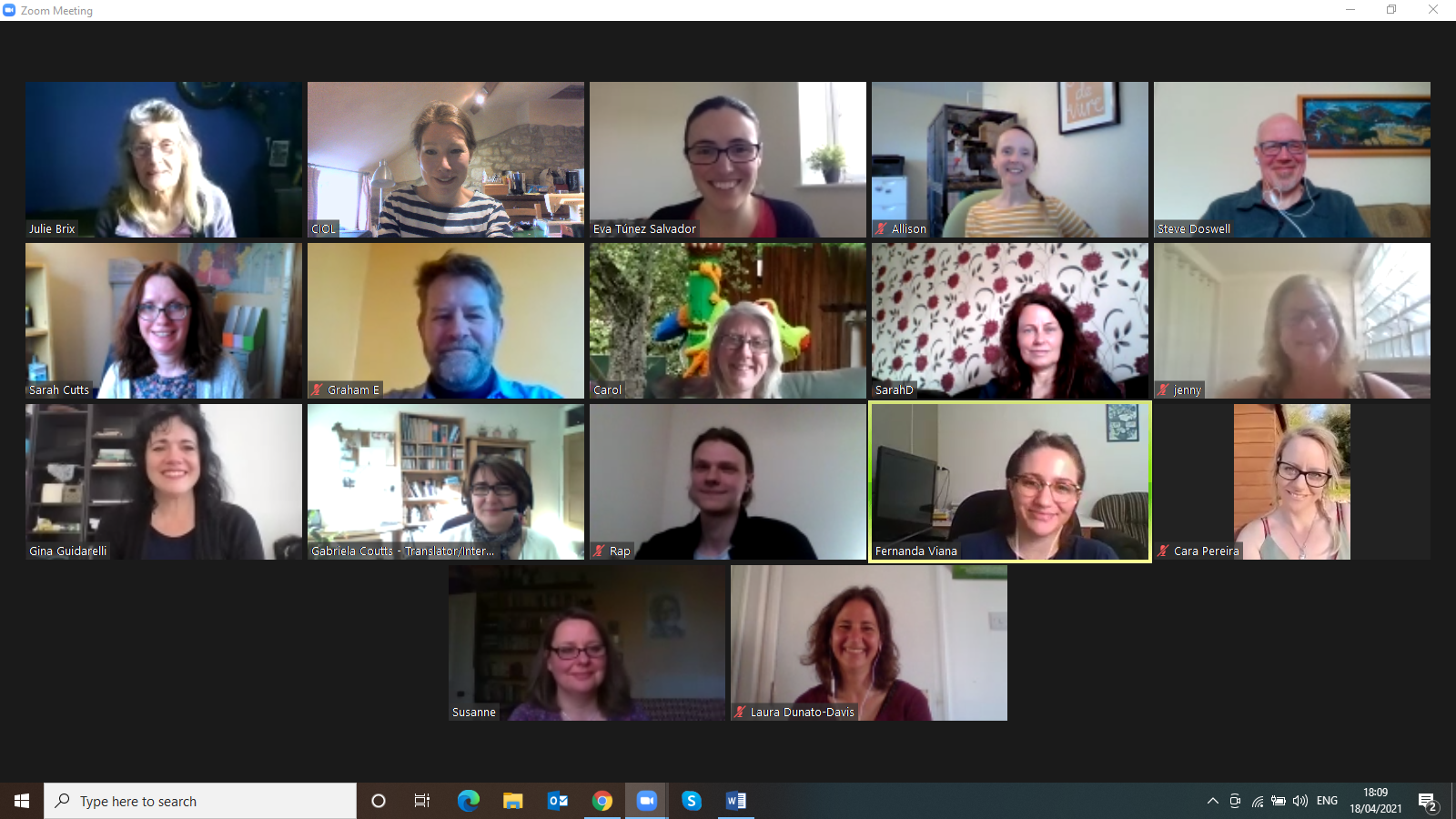 ---
Join Gloucestershire Network for a fun and informal chat in different languages, via Zoom. Participants will be able to join up to two different virtual 'rooms' during the session, and will be able to talk to other participants in a different language in each virtual breakout 'room'.
So far we have rooms for French, German and Spanish and we hope to add to these before the event. All levels of language learning are welcome to join.
If you would like to take part, or volunteer to host a room in your language (to keep the discussion going) please email gloucestershire@ciol.org.uk and we will send you the Zoom link and suggested topics of conversation.
April 18th, 2021 5:00 PM to 6:00 PM