DPSI and DPI results for the June 2019 sessions will be released on Friday 20 September 2019 by first class post.
CIOL Qualifications Level 6
DIPLOMA IN POLICE INTERPRETING (DPI)
The DPI is a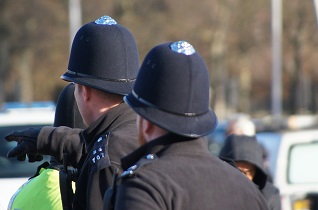 professional qualification for those who work, or would like to work, as interpreters for Police forces in England, Wales and Northern Ireland. It is widely recognised as a standard of eligibility for work in the area of police interpreting. This includes acceptance of the DPI as qualification:
To apply for registration on the List of Metropolitan Police Interpreters (Metropolitan Police Service)
For registration on the National Register of Public Service Interpreters (NRPSI)
For interpreting work with UK Visas and Immigration and the National Crime Agency
For work in courts through the MoJ Framework Agreement
For work in public service interpreting through the Crown Commercial Service Language Services Framework Agreement 
Units and fees
Candidates must pay exam fees and a centre fee. Fees are reviewed annually. The exam fees for November 2019 are:
Unit 1   Interpret consecutively two-way in a police context and take a police statement

£227.00

Unit 2   Interpret simultaneously – whispered – from English in a police context

£186.00

Unit 3   Provide a sight translation from English in a police context

£186.00

Unit 4   Translate a police statement into English

£247.00

Unit 5   Translate from English in a police context

£186.00


Full exam registration*
(all five units)

£635.00

*Fees are capped at £635.00; if the total cost of the units you are sitting exceeds this amount, the maximum payment is still £635.00.
To find out how to register and prepare for the exam, and to find an exam centre, click here.