---
So here's my qualified take on how linguists really do have the upper hand when learning any subject! Quite simply, from birth we are immediately in 'learn mode' and the physical grey matter of our brain (our hard drive) needs to develop white matter (superfast broadband connections) to link different spheres of our brain to rapidly make sense of the world we live in. Language learning is the proven catalyst for this marvellous myelination process, which in turn fast-tracks any other learning, no matter what age we are! Would anyone want an internet speed from the 1990s now (i.e. minimal white matter)? Exactly, now is the time to prioritise this natural gift from multilingualism. 
Speaker: Paul Hughes
Paul is a former Royal Air Force Special Operator, United Nations Weapons Inspector and Multilingual Interpreter (Arabic, Pashto & Russian). Now, his portfolio of interests as he enters his 10th year as a civilian since leaving the military includes running a forensic research company, a media production firm, counter-drone work and giving talks to students, all of which takes him to every corner of the world.
---
In this presentation, Karine will tell you about her varied career in languages, from first qualifying as a language teacher, working as a French and English schoolteacher In France and the UK and as a personal tutor, preparing students for their GCSE and A Levels as well as teaching adults in business and further education; becoming a freelance translator, setting up an agency, managing translating and interpreting projects with a team of fellow professional linguists; assessing and moderating language exams for governmental organisations and using her teaching and translating experience to coach and mentor new translators. She will tell you about the opportunities and advantages of diversifying, as well as the challenges of being a "Jack of all Trades" in the language profession!
Speaker: Karine Chevalier-Watts MCIL CL
Karine is a native French speaker. She has worked for 10 years in various management roles in international companies using her languages daily. In 2011, she set up her own company: "KLAS Languages". She became a full member of CIOL in 2015 before obtaining Chartered Status two years later. She is also the Coordinator and Treasurer of the CIOL Translating Division, a mentor for new translators, and works as a Language Moderator for DPI and DPSI exams through CIOL.
---
The focus of this talk will be on the importance of a strong mother tongue and the different aspects of bilingualism and multilingualism, language acquisition, emotional linguistic attachment and its effects. The impact and value these elements have on the interpreter or translator will also be discussed. 
Speaker: Anita Bamberger
Anita has an MA in Linguistics and Translation and is a French/English freelance interpreter and translator. Her thesis on bilingualism triggered a fascination for second language acquisition and the importance of mother tongue. She has written many articles on this very topic for international newspapers, the online magazine Across Cultures, and contributed to a book on 'Linguistic Diversity in Early Childhood Classrooms'.
---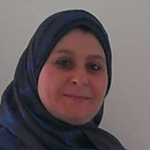 In this talk, Nahed will cover the communication challenges of working as an interpreter in different settings, in particular mental health and immigration. She will give you tips on building skills to manage and handle these challenges, and how to move your career forward having achieved the DPSI qualification.
Speaker: Nahed Arafat
Nahed Arafat is an Arabic native speaker from Palestine, who has been actively involved in Arabic translation and interpretation. Her interest in this field led her to take the DPSI, an MA in Translation and PhD in Translation and Intercultural Communication. Working as a Transcultural Mental Health Worker has provided Nahed with further insights into the way language is used and the challenges that interpreters may face when interpreting patients' emotional expressions. This led her to research the linguistic and cultural issues around interpreting in the mental health field.
---
This talk will consist of two parts showcasing new research on video-mediated interpreting in court from the Centre for Translation Studies (CTS) - University of Surrey. The first part reports the findings of a study that investigated the strategies used in video mediated interpreting by court interpreters in response to its specific challenges drawing on data collected over the course of one year. The second part presents key outcomes of a comprehensive survey investigating the courtroom configurations and technology set-ups that have been used in fully remote and hybrid hearings to understand their impact on interpreting.
Speaker: Diana Singureanu with Prof. Sabine Braun and Dr Graham Hieke
Diana Singureanu: Diana is a Lecturer in Interpreting Studies and she holds a Masters in Translation Studies and a second Masters in Conference Interpreting. She is also a Professional Police and Court Romanian Interpreter (NRPSI registered) successfully training students sitting the DPSI exam since 2010 and DipTrans from 2011. As a researcher, Diana is interested in exploring how court interpreters adjust to the different demands of video mediated interpreting. 
Prof. Sabine Braun: Her research focuses on technology-assisted methods, modalities and socio-technological practices of translation and interpreting (video remote interpreting, video conference interpreting); audio description as a form of intermodal translation; the use of multimodal corpora and corpus-based methods to inform the field of interpreting studies and improve interpreter education. 
Dr Graham Hieke: Graham works as a Research Fellow at the Centre for Translation Studies. He has a background in social science research with a particular focus on the health and well-being of police personnel, as well as the involvement of volunteers in the delivery of public services. More recently Graham has been involved in research directed towards digital court reform.
---
The aim of a marketing text is to sell, and to sell, we must attract and maintain the reader's attention. During this talk, we will be looking at the methods and approaches that translators can adopt to preserve the lure of our source marketing text. We will begin with an overall sweep of the different types of marketing texts and proceed to a more in-depth breakdown of the typical elements in a marketing text. After this, we will take a close look at the particular literary devices that the English language offers us to achieve the desired effect, before touching on some case studies to illustrate the points mentioned.
Speaker: Katherine Hornsby
---
Taking your professional development seriously is a must if you want to be taken seriously by clients, colleagues and yourself. This session aims to help you be more methodical in how you choose where to focus your CPD efforts to enable you and your business to flourish.
Speaker: Holly-Anne Whyte MITI MCIL CL
Holly-Anne Whyte is a freelance translator, working from French and Spanish into her native English. She specialises in translating documents at the intersection between human rights, sustainable development and social sciences. Values-driven in her business, Holly has always sought to be intentional about her work and how best to develop her skills.
---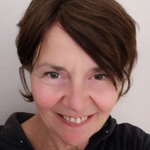 In this talk, Valerie will discuss how local community initiatives can help motivate mature students who would not "normally" attend traditional community classes and clubs, feel that they can enrol. She will explore the whole process, from initial idea to open day, marketing strategy, enrolment and student and tutor feedback. The process of setting up such a school in collaboration with local organisations will be explored step by step, and Valerie will also share what the experience has taught her.
Speaker: Valerie Harkness
Originally from France, Valerie has spent more than half her life in the UK. After qualifying as a teacher of languages (PGCE), she taught in secondary education for a few years, then in higher education whilst pursuing her research interest in education, language learning and applied linguistics (PhD). In 2015, she put into place Alliance Française de Leeds and subsequently ran it for 3 years. In 2018/19, Valerie opened a community school of languages in collaboration with the local theatre.
---
Speaker: This panel discussion will be led by Karen Stokes
---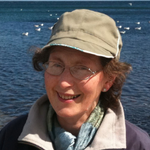 Jorge Luis Borges, the Argentine master of short fictions, was also a translator.  Alastair Reid, an acclaimed poet and essayist, is the translator of both Borges and Neruda.  Many questions about the nature of literary translation will be raised, using examples from these authors and others.
Speaker: Cynthia Stephens MCIL
Cynthia Stephens is a member of the Chartered Institute of Linguists (MCIL), the Association of Hispanists of Great Britain and Ireland (AHGBI), and the Modern Humanities Research Association (MHRA). She has translated many scientific documents from Spanish, but is now moving into literary translation. She is the author of The Borges Enigma (Tamesis Books).
---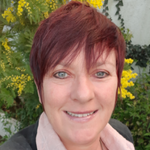 Learn how to make your business more profitable and how to be a more productive and efficient translator, how to get the attention of and work with better agencies and direct clients. How to negotiate and get better rates, and as a result gain better paid work coming through the doors, surviving and thriving as a self-employed freelancer – everything JoJo has learned over the past 5 years!
Speaker: Joanna Ramsden
---
This session will be a panel discussion led by John Worne. Along with John, this panel includes Mike Orlov (NRPSI), Mark Lewis (National Police Contract Manager – Language Services) and Diana Singureanu.
Speaker: John Worne with Mike Orlov, Mark Lewis and Diana Singureanu
---
In this talk by game localisation specialist Silvia Ferrero will tell you how to get into the games industry, the type of skills and background you need, and what is involved in game localisation in terms of our day to day, adding some anecdotes from projects she as worked on by way of illustration.
Speaker: Silvia Ferrero
Silvia Ferrero is an English into Spanish translator specialising in game localisation. She has over 18 years' experience in the videogame localisation industry, including 5 years working in-house in the localisation department of Sony Computer Entertainment Europe. She is the CEO of her own game localisation company, MediaLoc. Over the years, she has helped localise countless titles for numerous platforms, from the popular Kingdom Hearts and Final Fantasy franchises to independent games such as Mundaun and Before Your Eyes.
---
Speaker: Baroness Jean Coussins
---
Speaker: Susie Dent
---
In this brief talk Teresa will discuss the intrinsic business nature of interpreting in her experience and will highlight and revisit key areas that should be considered when embarking in a truly professional interpreting career: research, market, human resources, training, management information, managerial economics and professional environment. 
Speaker: Teresa Grau MCIL CL
Teresa originally trained as a Modern Languages teacher in Spain, and after further studies in the UK, she also became a professional interpreter and translator. As well as these linguistic qualifications, Teresa gained accreditation in business management and research via her MSc in Business Administration in 2002. As part of her professional life, Teresa translates and interprets in the public and commercial sectors, and also teaches in higher education and for private businesses. 
---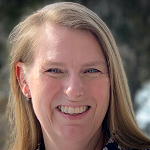 Imagine a world where language work is key to a flagship, revenue-generating product, not just a cost centre for export sales. Where a pioneering tech product depends on a symbiosis between linguists and software developers. Emma Gledhill looks at some of the challenges faced by the linguists involved at the heart of Avaloq's cutting-edge Engage App for bank client advisers. 
Speaker: Emma Gledhill FCIL CL
Emma Gledhill has been translating from German, Dutch and French to English for nearly 30 years, both freelance and now in-house at a leading Swiss fintech. A CIOL mentor, regular contributor to the ITI Bulletin, and member of the CIOL membership committee, she has lived in Switzerland since the year 2000.
---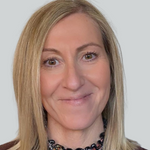 This presentation will be focussing on a systemic and holistic approaches to empowering, making reasonable adjustments and facilitating the neurodiverse needs of our colleagues and learners.  
Speaker: Rosa-Maria Cives-Enriquez
Rosa-Maria is a Mental Health Practitioner (NHS) and a consultant linguist/intercultural trainer. She has worked in various roles in the fields of Education, Public and Private sector(s) over the past 27 years. Her passion now as a Linguist and Mental health practitioner is to encourage Neurodiversity in the learning environment and the workplace.
---
Speaker: Trados
---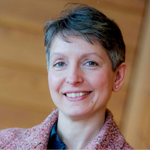 In this talk for interpreters, Sophie Llewellyn Smith will discuss the pros and cons of trying to develop a 'retour', how you can evaluate your ability and existing skill level, what strategies are most likely to help you improve your English B, and how best to practice alone or with a partner. 
Speaker: Sophie Llewlyn Smith
Sophie Llewellyn Smith is a conference interpreter (EL, DE, FR<>EN) and member of AIIC. She combines work for the EU institutions with 1-1 coaching, webinars, and running membership programmes for English and French retourists. She is also the creator of Speechpool and the recent summit for interpreters, TerpSummit. You can find her blog here. 
---
Best practices demand that translators only translate texts for which they possess subject-matter expertise. Understanding the subject and its peculiar terminology are essential to avoiding mistranslations. Yet the highly specialised, innovation-focused modern economy produces many texts which only a select few truly understand. Even a background in a particular industry is not a blanket qualification. What is 'subject-matter expertise' and when do we have enough? How narrow or broad should a translator's specialisation be? How do we decide whether to accept a difficult text? This talk explores these questions with concrete examples from the field of physics: when is a physicist qualified to translate physics? 
Speaker: Maureen Cohen MCIL
Maureen has been translating German to English since 2006 and became chartered in 2015. In the same year, she returned to university for a Master's in physics and is now a PhD candidate in atmospheric sciences. Her research focuses on exoplanets. She still freelances as a science translator and writer. 
---
Interpreters work in teams so the success of an assignment depends not only on how well they work together on the day but, even more importantly, how well they prepare. When it comes to preparation, collaboration is the key but some interpreters don't take advantage of this. After working together for some time, Trinidad Clares Flores and Myriam García Bernabé realised they make a good team: sharing resources and discussing the assignment in detail in order to decide the best strategy to prepare for it. In this talk, they will take you through how they prepare for each assignment, explaining their successful strategies from assignment confirmation to interpreting on the day, giving you tips on what works and what doesn't.
Speakers: Trinidad Clares Flores and Myriam Garcia Bernabe
Trinidad Clares Flores MA MITI MCIoL DPSI NRPSI is an English-Spanish freelance translator, conference interpreter and trainer based in Cardiff (UK). She has been freelancing since 2000 and specialises in the technical (IT), legal and medical fields. A technology enthusiast, she has embraced remote simultaneous interpreting and has taught several courses and written articles on the subject.
Myriam García Bernabé MA MITI MCIoL DPSI is a Spanish interpreter and translator with 17 years of experience and an academic and professional background in linguistics. She has also been a translation and interpreting tutor at postgraduate level. She is fortunate enough to love what she does for a living.
---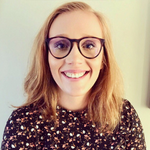 You're a free agent, so you can choose to do business, however, or with whomever you please. However, I often hear from linguists who've agreed to unfavourable terms that they didn't like or, even worse, didn't fully understand to get the work. I want to help you take charge of your legal destiny. Bring a red pen and a copy of your existing terms and conditions, and together, we'll adapt them or draft new ones that work for you and your business in a language that both you and your clients understand.
Speaker: Nicole Fenwick
I'm Nicole, and I'm a multilingual Yorkshire lass who's turned my love for languages into my dream job. I'm a French to English translator and lawyer-linguist based in Barcelona. When I'm not obsessing over words, grammar, or dogs, you'll find me perusing a budget airline's website or putting the world to rights.
---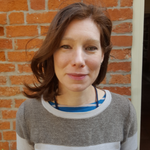 Food plays a role in all life's key events and a backdrop for encounters, reunions, conflicts, resolutions and announcements, as well as a trigger for memories, like Proust with the madeleine. This writer's gift represents a huge challenge for the translator, since although people in every culture eat and drink, the word 'bread' will not conjure up for an English reader the same mental image as 'le pain' for a French reader, due to variations in the appearance, texture, taste, smell and cultural connotations of what is known as 'bread' in France and England. Food is a culture-specific item, thus the question for the translator is whether to retain a food term in the source language in the translated text, insert an explanation, describe the foodstuff, or replace it with a food item more familiar in the target culture. Using examples from French and various other languages, I will discuss the range of techniques employed by translators of fiction and non-fiction works, cookery books and menus when dealing with food words.
Speaker: Josephine Murray MCIL
Josephine is studying for an MA in Literary Translation at UEA, where she has a particular interest in children's literature, and food. She is also a writer and freelance journalist with a BA in English Literature and French, an MA in Print Journalism, a PGCE and a Cordon Bleu cookery qualification. She worked in journalism and PR for ten years and taught French, German and Spanish for five years. She is also the founder and Chair of CIOL Gloucestershire Network.
---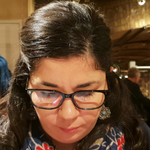 This talk is about how identity is constructed and expressed by language. How foreign languages can give some emotional distance and whether bilingual people can carry two identities and not just two languages. What happens if suddenly your name is changed or even the name of your country changes, does that influence your identity as well? We derive parts of our identities from words that are being thrown around us. They mean particular things to us or our national identities, but those same words might mean something slightly different to other people and other nationalities. The way we understand them makes us who we are.
Speaker: Ana Ilievska Zavrsnik
Ana Ilievska Zavrsnik MCIL CL is a lecturer, translator and chartered language specialist for Macedonian and Slovene language. She works as a cultural and language consultant for public and corporate sectors across the UK, and as a volunteer translator for international human rights organisations. She is a member of the Chartered Institute of Linguists and Linguistic Association of Great Britain.
---
Author and linguistics expert Sverker Johansson delves into the story behind how humans learnt to talk. To what extent is the evolution of language dependent on genes, or on environment. In his book, The Dawn of Language: How we came to talk, Johansson offers an erudite and fascinating account of one of humanity's greatest mysteries – the origins of language and how our ancestors evolved into language users. To what extent is the evolution of language dependent on genes, or on environment? How has language evolved further, and how is it changing now, in the process of globalisation? And which aspects of language ensure that robots are not yet intelligent enough to reconstruct how language has evolved?
Speaker: Sverker Johansson
Sverker, Doctor of Philosophy in Physics and Master of Philosophy in Linguistics, was born 1961 in Lund in the southern parts of Sweden. He is a senior advisor at Dalarna University, has conducted research at CERN in Switzerland and participated in EVOLANG, the leading international conference for research on the origins and evolution of language, since 2006. Through a bot that he programmed, Lsjbot, Johansson is behind an estimated 8% of all articles on Swedish Wikipedia, covering everything from fungi to municipalities in the Philippines. Sverker Johansson is a Doctor of Philosophy in Physics and Master of Philosophy in Linguistics, and a senior advisor at Dalarna University.