Welcome to our first two-day conference
This year's CIOL Conference, previously known as Members' Day, takes place on 6 and 7 March 2020 at BMA House in central London. As you can see from the programme, the two days will be filled with a wide range of seminars, workshops and keynote speeches, with networking opportunities for all delegates (scroll down to see the full details). The programme can be viewed below.
Book your space to grab a ticket. You can purchase a two-day conference ticket, or one-day tickets for individual days. Spaces are limited, so book early to avoid disappointment!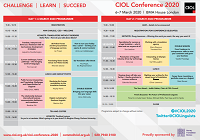 Conference programme

CIOL Conference 2020 is proudly sponsored by:
 

 
 
 
 
 
 
  
  
---
Day one sessions
10.30 – 11.15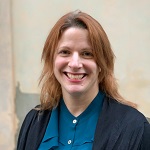 How do you talk about Ebola? A case study from a language crisis
Stella Paris,  Translators Without Borders

In August 1, 2018, the Democratic Republic of Congo (DRC) declared its 10th major Ebola outbreak in its northeastern region. As the international community rushed to the country, one factor remained largely unconsidered: language. How can people help if the French or Standard Swahili words for "bloody," "gums," and even "vaccine" aren't fully understood by people most at risk of the disease?
In this keynote presentation from Stella Paris, Head of Language Services at Translators without Borders (TWB), learn how the organization uses language to respond to crises worldwide, using the organization's innovative response in the DRC as a case study.From conducting comprehension research, rallying a global community of translators, developing language technology, and advocating for the need to consider language, TWB helped the humanitarian world better understand how to talk about Ebola.
Learn why language is critical in the face of Ebola and other crises around the world, and how you can help.
---
Stella is Head of Language Services at Translators without Borders – a non-profit committed to bridging the language gap so that the voices of the world's most vulnerable are heard. With more than 15 years of experience, a passion for languages, and a belief in the power of global communication, Stella is a versatile and experienced language service industry expert. Her previous roles include freelance translator, in-house translator, vendor manager, project manager, key account manager, communication manager, and marketing director. At TWB, Stella works to ensure that the organization continues to be innovative, providing high-quality language support to non-profits across the globe.
11.15-11.55


Translate, interpret and thrive as a freelancer with 10 top business development strategies
by Jaquelina Guardamagna MCIL Chartered Linguist, Member of Council
In this presentation, we will explore those business strategies that help freelancers target the right clients and do the work they love, earning the rates they deserve. From self-discipline to people skills, from time management to marketing and CPD, we will talk about the mind-set and attitudes required for entrepreneurs who aspire to thrive as freelance professionals in 2020.
---
Chartered Translator, Jaquelina Guardamagna is the founder of 'Translator in London'. With over 12 years of professional experience and two BA degrees, Jaquelina offers English-Spanish translation, interpreting and internationalisation consultancy services to British, Latin American and Spanish clients. Jaquelina has been elected as Member of Council at CIOL in 2017 and serves as Member of the Editorial Board of 'The Linguist' magazine since 2015. Jaquelina specialises in translations for the Corporate, Diplomatic, Sustainable, Education and Media Sectors and in consecutive interpreting for business meetings and trade fairs. She is passionate about communication and about the power of emotional intelligence, authenticity and values in business relationships. She has been sharing her advice on good business practice through seminars at the Language Show, BP Conference, E-CPD Webinars and through published articles and guidelines. Jaquelina is featured as one of the #Ialso100 top UK female entrepreneurs 2020 in the campaign run by the F-entrepreneur Association.
Learn more and connect with Jaquelina on:
https://twitter.com/JaquiTranslates
https://www.instagram.com/spanishtranslatorlondon/
https://www.facebook.com/spanishtranslatorlondon
11.55-12.35

Current challenges, future pathways – the changing world of languages
by Tim Connell FCIL, Vice-President
As Tim Connell comes to the end of his time as CIOL Vice-President, he looks at how the world of languages is changing and at the challenges currently faced, such as the decline in language take-up in schools, the university sector, and continued learning. He also considers the impact of future pathways, including technology.
13.40 – 14.20


Public Service Interpreting and Translating: challenges and opportunities for linguists
by Mike Orlov, Executive Director and Registrar, National Register of Public Service Interpreters (NRPSI)
In this talk, Mike Orlov explores why the terms 'linguist', 'interpreter' and 'translator' are still being used interchangeably by many service users, and looks at ways of gaining clarity between the different roles. He also looks at the differences between various public services, focusing on how the interpreting requirements of the Police, Ministry of Justice and NHS differ. Also covered are the benefits of the newly launched National Register of Public Service Translators, and what is needed to join, and a look at the future of language services in the UK, giving the declining numbers of those studying languages at all levels.
---
Before joining NRPSI Mike was a Partner at SteppingStone Global, a boutique leadership and management consultancy based in the Middle East. Prior to this Mike spent 35 years publishing magazines at Haymarket, Turret and Reed Elsevier, working in newspapers and on digital channels in the UK and the GCC, having been a senior manager at The Mail on Sunday, director at Northern and Shell and on the board of the London Evening Standard.
Launching media brands in Dubai for ENG, Mike was also Chief Performance Officer for News Group International, before taking the Chief Executive role at Primedia International, with offices across the GCC and headquartered in Bahrain. Mike has completed an executive MBA, achieving a Distinction.
A Fellow of the Institute of Leadership and Management (FInstLM), consultant, facilitator, mentor, business coach, trainer and experienced public speaker, Mike is also a published business writer in journals and newspapers in the UK and the GCC.
14.20 - 15.00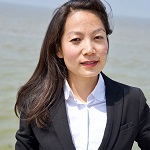 What is an intercultural business communication facilitator?
by Baozhen Shi ACIL

In business meetings between parties from different countries, it may seem that everything has been interpreted clearly, but still the parties don't seem to understand each other, leading to the situation just getting worse. In cases like these, do the clients only need an interpreter, or do they need something more? Come to my talk and find out more about the role of the intercultural business facilitator and how they can help keep things on track.
---
Baozhen Shi is an intercultural communication specialist, and has trained leaders, engineers and scientists for some of the UK's leading biotech and engineering companies since 2007. She holds a law degree from the Open University, UK, and graduated from Inner Mongolia University, China, in English Studies, and a Certificate of Teaching Chinese as a Foreign Language from the Ming-Ai Institute, London. Baozhen is an Associate member of CIOL.
In her work, Baozhen facilitates and interprets interactions at business meetings, helps clients maintain their international relationships, and supports them focus on intercultural communication. In doing so, she empowers them to understand each other better, business is conducted efficiently, and relationships are stronger.
11.15 - 11.55

UK Police Forces and the procurement of language services
by Ian Fraser, Head of Procurement and Support Services, Leicestershire Police
Member of the Chartered Institute of Procurement and Supply (MCIPS)
UK Police Forces have agreed to collaborate on a National Police Service procurement for language services, This covers face-to-face, BSL (British Sign Language),  translation/transcription, telephone and video/remote services. The new arrangement is planned to be in place by September 2020. Significant market engagement with suppliers, forces, interpreting unions, representative bodies and interpreters is taking place to shape the new arrangement. This dialogue not only seeks to discuss the structure of the arrangement but how suppliers and interpreters can work constructively moving forwards.
---
Ian Fraser has been involved in the Procurement of Language Services since 2005. East Midlands Forces were the first to outsource Language services arrangements and Ian is now National Commercial Lead for Language services for the Police service. Ian is leading on a National collaboration which has the support of Forces across the UK. Ian is Head of Procurement & Support Services for Leicestershire Police and is actively involved in delivering contractual arrangements for the Force and Regionally.
11.55 - 12.35

Translating fiction books versus non-fiction books
by Michelle Deeter MCIL

Translating a book is one of the most challenging – and gratifying – projects a translator can undertake. Storytelling becomes a high priority, but fact-checking cannot be neglected. Some publishers might expect a certain literary style that suits their readers, others will hope that the translator assiduously checks every change with the author, while others simply want the file returned on time, giving the translator a huge amount of leeway in exchange for a strict deadline. On top of all the linguistic challenges, translators are expected to negotiate their own contracts, which can have its own pitfalls. But there is no need for the first book a translator tackles to be a complete nightmare, as long as she knows what to expect. In this talk, Michelle Deeter will describe features of book translation compared to other text types, deadline management, and how translation strategy will differ if the book is a work of fiction versus non-fiction. Finally, she will describe the two main ways to land a book translation and give a few hints for contract signing.
---
Michelle Deeter is a freelance Chinese-English translator based in Manchester. She handles everything from patents to poetry. Her two fiction translations include Beijing Beijing by Feng Tang and The Untouched Crime by Zi Jinchen. Her two non-fiction translations are The Heart of Deep Blue by TJ Lei and Work Is Life by Che Jianxin. She also co-translated Paper Tiger, a collection of essays, with Nicky Harman. She teaches part-time at Newcastle University.
13.40 - 14.20


 
Revaluing the human contribution to the translation business
by Hayley Harris MCIL

In an age of accelerating technological developments, this presentation reassesses the value of human translation practitioners to the business of translation. It draws on the latest research in International Business and Translation Studies as well as my own research in Organisation Studies and 17 years' experience as a translation practitioner. In so doing, it uncovers invisible challenges facing the people who commission, produce and use translated material. It also challenges us to look at language from a different perspective and encourages us to learn how we can apply this fresh approach for greater success in our part of the translation business.
This talk is aimed at translation practitioners, professional language bodies, academic researchers and students of management/business, language and translation studies, and people/organisations commissioning translation.
---
Hayley has been working as a freelance translator for 17 years. In 2016, she was awarded her PhD by the University of Leicester for her research into cross-lingual communication in the workplace. She is passionate about bringing these two strands of experience together to benefit other people involved with languages in their everyday work.
11.15 - 11.55

 
How to turn your hobby into a career – working as an equine and canine translator
by Anita van Adelsbergen MCIL Chartered Linguist

Once you have made the decision of 'going solo' in your career as a linguist, how do you make sure you can both pay your bills as well as not burning out by doing the things you really don't like?
This presentation provides tools and tips on how to find your niche and use it towards a successful career. The key to this is finding your true passion. When you do something you really like, your enthusiasm and perseverance will be able to lead you towards a successful business. If you are passionate about horses and dogs for example, why not try to incorporate that knowledge into your work? Anita will share some of her experiences on how to do this as well as giving some examples of what it is like to work in this field. Finding your niche may be a bit of a challenge for some, but once you learn more about yourself, you will have everything you need to succeed.
---
Anita van Adelsbergen MA MCIL CL is a Chartered Linguist in the UK and sworn translator in the Netherlands. Alongside her career as a linguist, she has been working as equestrian journalist and TV-commentator for international broadcasters, including the Dutch national broadcaster NOS. She is a qualified equine sports massage therapist and canine,-and equine behaviourist. She specialises in equine, canine, and veterinary translations.
11.55 - 12.35

EU Translation After Brexit
Paul Kaye MCIL, European Commission

Paul Kaye, a staff translator with the European Commission's translation service, will discuss the implications of Brexit for the work of the EU institutions' linguistic services: what impact will it have on recruitment and staffing, and how will the position of the English language evolve?
---
Paul Kaye is a staff translator at the European Commission's Directorate-General for Translation (DGT), one of the biggest institutional translation services in the world, where he translates mainly from Slovak, Czech, Polish, Hungarian and French. From 2014 to 2019 he was seconded from DGT to work as a language officer at the Commission's Representation in the UK, responsible for a variety of outreach work related to multilingualism, language learning and the language professions. Before joining the EU civil service he worked as an environment policy journalist.
13.40 – 15.00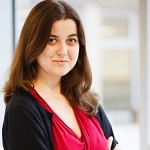 The world's a marketplace
by Anna Ostrovsky MCIL CL



In this double session workshop, Anna guides you through shaping your career as a linguist, focusing on the business and what you have to offer. She states that we need to be able to identify the needs in the marketplace, position ourselves and build a profile to constantly be solving business problems.
---
Anna is a London-based communications professional, fluent in English, French, German, Russian and Spanish. She has many years of international experience in corporate communications, storytelling and high-quality content creation in the EdTech, luxury goods and public service/healthcare sectors. Having worked with French, German and Russian clients in Germany, France and the UK, she likes implementing an efficient cross-cultural communications strategy and teaching language learners worldwide to communicate confidently in any language.
14.20 – 15.00

Digital marketing for freelance linguists
by Martina Eco

Marketing is an essential tool to grow our freelance businesses and communicate our unique value to clients. The internet offers numerous ways to market ourselves effectively and at a low cost. This seminar will provide you with digital marketing concepts and tools you can use to promote your business and establish a solid digital presence.
---
Martina Eco is a coffee-fuelled, pizza-loving Italian marketing translator based in London. She's the owner and director of 3P Translation, a company that helps English-speaking SMEs in the marketing, food, tourism and hospitality industries grow internationally by providing bespoke translation services.
Martina also works as a business and marketing consultant at London South Bank University, and she regularly gives talks, workshops and lectures on marketing, business development and translation in and outside of London.
When she's not working, you will probably find her headbanging at a rock gig or browsing through CDs in charity shops.
If you want to get in touch with Martina, visit www.3p-translation.com or connect on Facebook, Instagram or LinkedIn.
15.15 – 16.00


So you're translator. What's going on in your brain?
Dr Binghan Zheng, Durham University

The process of human translation, normally treated as a "black-box", has been lightened to some extent with the help of cognitive and behavior study on translators in the last four decades. However, what really goes on inside of a translator's brain when translating, has remained one of the chief known unknowns in translation studies (TS), and should be researched with the help of methods from neuropsychology and neurolinguistics. Against this background, I aim to overview existing research on the translating and interpreting brain. First, I will discuss the various neuroscientific tools that have been employed to examine various translation processes. Second, I will present the relevant research on neuroscience of translation which spans almost one century. Third, I will highlight key findings about major topics for TS. Finally, I will present my recent project about the translating brain, evidenced by fMRI data collected from 25 translators. I will report the findings concerning different brain region activations between reading and translating tasks, and between forward and backward translation directions. In short, this speech aims to offers an overview of an exciting research field for the development of TS in the 21st century.
---
Dr Binghan Zheng is Associate Professor of Translation Studies at Durham University, where he serves as the Director of the Centre for Intercultural Mediation and Director of MA in Translation Studies. He has held a by-fellowship at Churchill College of Cambridge University, Chair professorship at Wuhan University of Technology and Visiting professorship at Nankai University in China. His research interests include cognitive translation studies, comparative translation studies, and neuroscience of translation. He has published 5 monographs and edited books, with over 30 research papers appearing in translation journals and edited volumes, including Target, Babel, Perspectives, Across Languages and Cultures, Translation & Interpreting Studies, The Linguist, Translation Cognition & Behavior, Asia-Pacific Translation & Intercultural Studies, Foreign Language Teaching & Research, and Journal of Foreign Languages. He is a guest editor of journals including Translation and Interpreting Studies, Translation Quarterly, and Foreign Language Teaching & Research. He is currently co-editing a book titled Empirical Studies in Translation and Interpreting: The Post-structuralist Approach (Routledge).
Day two sessions
11.00-11.40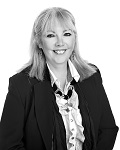 Specialising for success as a legal translator – what it takes and can anyone do it
by Sue Leschen FCIL Chartered Linguist, Member of Council

Why specialise in the area of legal translation? Find out the pros and cons, and pick up some tips and tricks if you are thinking of getting into this area, or if you are already in it and are wondering how to source a client base. 
In this session on how to become an expert legal translator and / or interpreter, you will find out that there is no gain without pain – so legal terminology CPD as well as hands on immersion in all things legal, such as going wherever lawyers go, such as courts, will all make you more confident – and more marketable! 
---
Sue Leschen is a lawyer-linguist based in Manchester, UK, and is the Director of Avocate, a legal and commercial French language services company. She also offers training to language professionals and is a one-to-one business mentor. Sue is a member of CIOL Council, and a member of the Professional Conduct Committee of NRPSI and other interpreting and translation bodies, and supports the need for properly qualified, experienced, security vetted and insured professional interpreters and translators.
11:00 – 11:40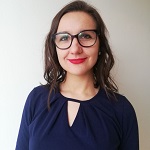 Working with a translation agency: exploring the operational model and relationship between modern LSPs and translators
by Elena Raynova
Providing a valuable insight into the relationship between translation agencies and linguists to help translators better understand the key operational processes using everyday examples, whilst learning how to effectively navigate and handle common challenges that may arise as part of the relationship model.
---
Elena Raynova was lured into the language industry after having worked for more than 10 years in media intelligence and event management. She is now responsible for translate plus' rigorous Linguistic Resources & Quality Assurance department and is deeply committed to facilitating communication across all countries and cultures. In 2019, translate plus was named by CSA Research as the fastest-growing LSP in the world.
11.00 – 12.30 (double session)


From freelancer to entrepreneur: skills to wow your customers and grow your business
by Vasiliki Prestidge MCIL Chartered Linguist

In these two short sessions, you will learn about sales cycles and customer aftercare to transform you from a freelancer to a business.
From quotes and invoices to newsletters and customer satisfaction surveys, your every interaction becomes part of your image. During the first part, you'll learn how to influence your clients' perception and become the ideal supplier, the one they'll always remember because you're offering a different, professional, and unique experience to them by showing them that you care.
During the second part, you will learn how to harness and analyse internal business data to make better targeted and more informed decisions. Business insights influence future decision making and can help you identify what works and what doesn't. You'll learn how to obtain clarity and remain focused on your goals by working with the clients you want to work with as well as preparing for feast and famine periods.
Both sessions are suitable for translators and interpreters.
---
Vasiliki started her career in 2011 when she completed her MA in Business Translation and Interpreting at Surrey University. She has held various roles, and now runs Greek to Me Translations specialising in law, marketing and psychometrics. She interprets at the Greek Embassy in London, speaks at events, and teaches Greek. A keen blogger and tweeter, Vasiliki is a Chartered Linguist and sits on committees for CIOL's BPG and Translating Divisions.
11.40 – 12.30


 
Polarisation of the linguistic industry driven by technology
by Airu (Amy) Li MCIL Chartered Linguist

Blue pill or red pill? The evolving world and ways to go about it
Here's a story of the growth and adaptation of a global localisation business model. It is a reflection of the major technology-driven shift in the linguistic industry. By objectively reviewing the current situation, actions and challenges ahead, this talk aims to shed light on the enormous potential on the horizon of a polarising landscape.
---
Airu Li was born and raised in Sichuan, China, where she studied to become a financial advisor. Fascinated by foreign cultures, she moved to the UK where she obtained a Master of Interpreting and became a member of CIOL in 2013. She currently works as a Senior Transcreation Manager and is passionate about the advertising and business side of linguistics. She also has a strong interest in merging the productivity of machine translation with the cultural precision and impact of human creativity.
11.40 – 12.30

Interpreting at Olympic Games
by Karl McLaughlin FCIL Chartered Linguist

Today's globalised sporting world throws up multiple opportunities for professional linguists to use their valuable skills in contexts ranging from media appearances by foreign coaches and players to formal meetings of well-known international governing bodies of major sports. Arguably the most important of these opportunities arises in the high-profile environment of Olympic Games, which can prove to be a rewarding but daunting experience for even the most sports-minded conference interpreter.
This illustrated talk, based on the speaker's professional participation in many Summer Olympics held since 1992, will highlight some of the challenges which this unique and very public form of interpreting can throw up. It will examine the range of subject matters and contexts interpreters are called upon to deal with and discuss some of the key organisational aspects of Olympic interpreting.
---
Karl McLaughlin is an experienced conference interpreter, having worked largely in the EU and diplomatic fields for many years. He has taught interpreting at a number of UK and European universities, including Bradford, Leeds and La Laguna (Spain), and is currently senior lecturer in Spanish Translation and Interpreting at Manchester Metropolitan University. He has served on the official interpreting teams at several Olympic Games, including Barcelona (1992), Beijing (2008) and London (2012), and has interpreted in many other sporting contexts down the years. A qualified football coach and a sports journalist, he worked as a pundit on Spanish TV's flagship Estudio Estadio football show during the 2016/17 season and was a football columnist in the Diario de Avisos newspaper (2011-2012). He also holds a PhD in Spanish 17th century literature.
13:30 – 14:10


Slowing down will take you further – gentle practices to increase resilience
by Gabriela Bocanete

Over the last 10+ years of teaching Stress Management for busy professionals, Gabriela has distilled some of the most effective practices that help keep our physical and mental health in good working order. On this occasion, she brings yet again a new set of tools that can increase your health and wellbeing in the digital age.
Working with the subtle body to increase proprioception and truly connect with the human experience in all its complexity, can help people manage their states and improve the way they feel breath by breath, minute by minute.
This practical seminar offers several exercises, besides the supporting theory. Connection and coherence will be enhanced, first within the individuals themselves, and in the larger community.
---
Gabriela Bocanete is an accomplished Conference Interpreter, Chartered Linguist, trainer and speaker. An expert in Stress Management for many years, she also practices as a Holistic Health Coach. When she is not working in the booth, she helps people become more calm, improve their vitality and create more wellbeing by using an array of non-invasive complementary therapies. Drawing from many years of Yoga studies, she also uses Nutrition and Sound Therapy to help clients achieve higher levels of physical and emotional resilience. Sound Therapy, QiGong and Mindfulness-based Meditation are also disciplines that make up her offerings. Gabriela is based in Rickmansworth, UK. Her website is https://gabrielabocanete.com   To get access to a full list of Superfoods and their benefits, join her mailing list at the bottom of her homepage.
13.30 – 14.00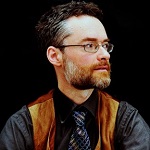 Righting your writing for the sweet sound of translation finesse
by Oliver Lawrence FCIL Chartered Linguist

What makes a top translator? For one thing, sharp writing. And there's an aspect of wordsmithery that can give your work extra edge: euphonics – the ability, that is, to write not just clearly and incisively but melodiously, too. If we can craft texts that sound sublime, then we'll be doing that bit more to seduce our readers, delight our clients and – why not? – spread a little verbal happiness.
That doesn't mean coming over all whimsical and rococo in your Greek patent or German lease contract. It's about cultivating a sensibility to sound and rhythm, assonance and emphasis, a feel for when you need an extra beat in the bar, another adjective before that noun, or a volley of stressed syllables at the end of a sentence to ram a point home. It's about exploiting the resonances alive in tinny t's or luxuriant l's or bumbling b's. Not childish onomatopoeia or titillating tabloid alliteration but … euphony.
For the sweet sound of translation success. Lend me your ears.
---
Oliver Lawrence turns Italian marketing texts and copywriting briefs into incisive English, specialising in tourism, leisure and luxury. A Fellow of CIOL, Chartered Linguist, ITI Assessor, MITI and various other stuff, he gives the web-based course Clear Writing, Clear Benefits through eCPD and can be found online at www.incisiveenglish.pro and @oliverlawrence1. Interests include poetry, cake and gin, although not necessarily in that order.
13.30 – 14.10


Career Focus: Launching a Portfolio Career as a Linguist
By Reza Navaei

There is no doubt that the role of linguists is changing. The digital revolution has and will continue to impact our industry and the future of our jobs; but can a portfolio career, as adopted by other industries, be a practical response to changes in the job landscape in our industry? Citing cross industry transferable skills, multidisciplinary training for the multifaceted industry and new marketing strategies, Dr Reza Navaei, Vice Chair of CIOL Council, explores the knowledge, skills and behaviours needed for linguists to navigate through this transitional age and to remain at the top of their game.
---
Dr Reza Navaei PhD, MA, BA hons, is a linguist, lecturer, writer and assessor with a background in management. In addition to his academic commitments, he is currently a Vice Chair of the CIOL Council, as well as chairing numerous committees and boards, including the CIOL Membership Committee and the ED&I Committee, as well as in a number of organisations and higher education institutions.